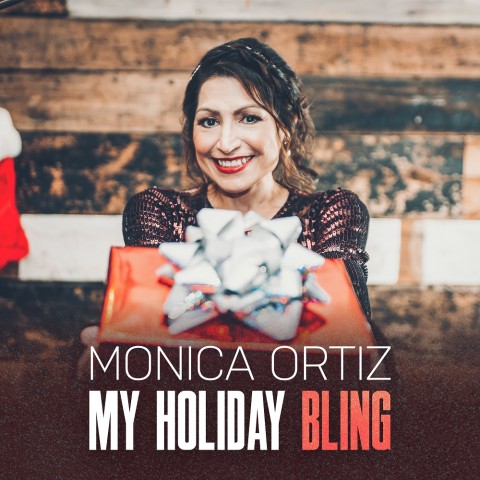 Monica Ortiz has released her new full-length album "Journey Home" featuring nine melodious songs that intend to heal the heart, fuel the soul, invoke creativity, self-love, and passion. The album can be called a reflection of the artist's personal life which is centered around compassion and love.
To bring this album to life, she has collaborated with Matthew Odmark from Jars of Clay, Heather Bond (Jukebox the Ghost), Charlie Lowell (Jars of Clay), Michael Gigante (Tay Coliee), Matthew Koziol, The McCrary Sisters, Joshua Olds (Family Force 5), AmiBeth Olds, and Jonathon Jircitano (The Tide). Her delicate, captivating vocals mixed with meaningful lyrics are sure to tug the heartstrings of the audience. These songs encourage listeners to embrace life's uncertainty and find joy in life's little things.
Summing up the theme of the album in a few words Monica says, "The album is an emotional roller coaster ride of ups and downs because life is a roller coaster ride! I believe you need a strong seatbelt to keep you safe. That seatbelt is the tools you gain out of the lessons you've learned. So, hold on or throw your hands up and enjoy the ride." Monica was born with a compassionate heart and she has been helping people since she was young. Through this album, she is able to express her empathetic thoughts and spread a message of love and belief in one's self.
Following her passion for helping others, she left behind her career as a film producer, published her first book in 2012, and then launched The Exceptional Life Institute in 2016 based on the principles of her book. She shares, "I kept seeing this need for change in the self-help industry, so I began working on shifting the idea of self-help into real self-education. I wanted to build a place for people to get the help they needed to learn how to heal themselves."
Her love and passion for music keeps bringing her back to it and she further adds, "Music is the language of the soul. With every song I write or perform, I'd like to sit with each person who is listening and share a moment of tenderness, happiness, understanding, comfort, and love with them."
After releasing her full-length album "Journey Home", Monica also released her holiday EP "My Holiday Bling" to set the perfect holiday mood.
Listen to her EP Journey Home on Spotify.com.
Media Contact
Company Name: Monicaortizmusic.com
Contact Person: Monica Ortiz, Artist
Email: Send Email
Country: United States
Website: www.monicaortizmusic.com