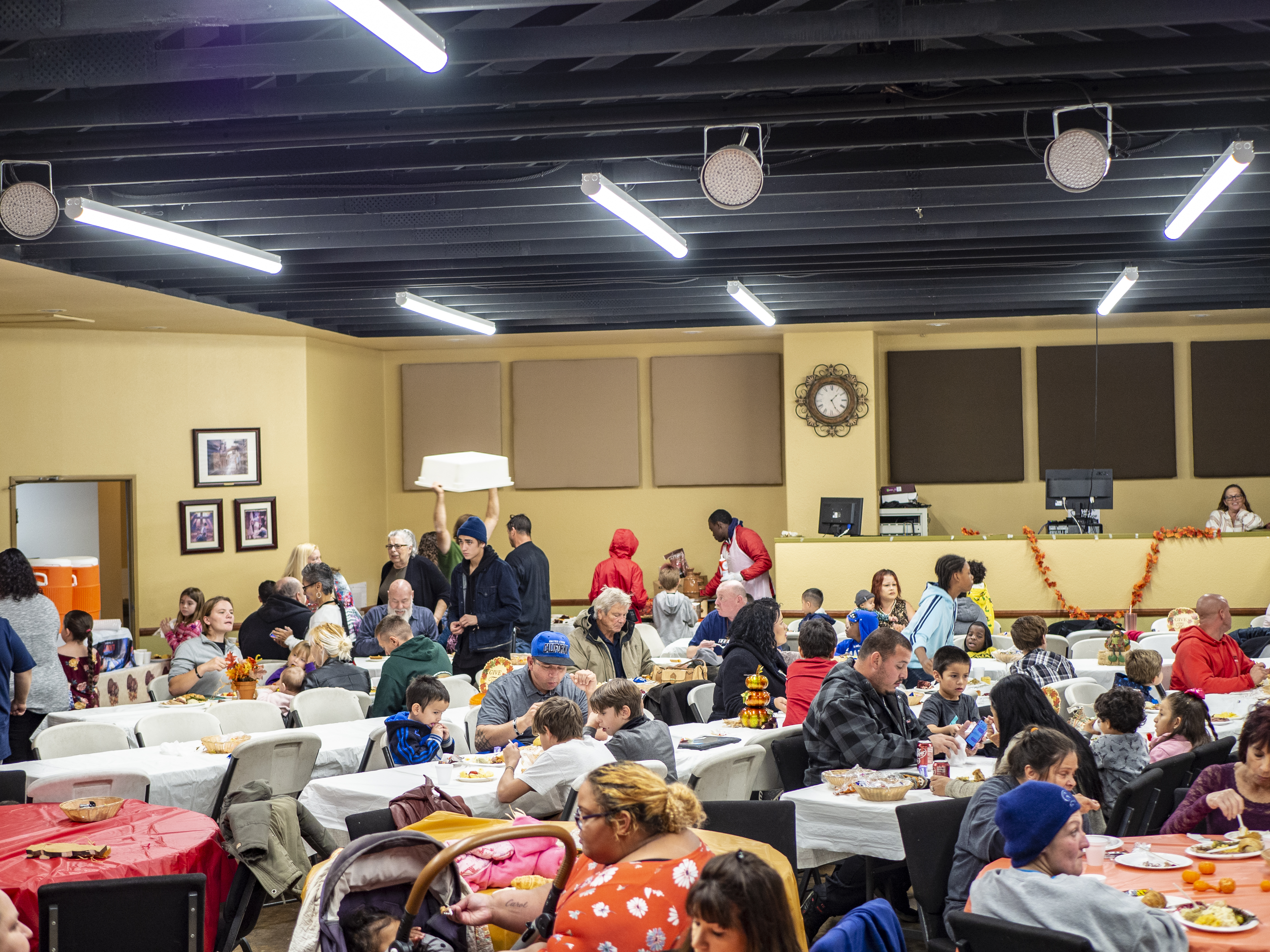 ECTLC provides annual Thanksgiving Dinner for families.
EL CAJON, CA – Neither rain, sleet or snow shall stop the Thanksgiving Dinner at East County Transitional Living Center! For the first time in several years San Diego experienced a major storm in its City on Thanksgiving
Day. However, this didn't stop ECTLC from celebrating with hundreds of their ECTLC family, friends and neighbors.
Robert Webb, the Food Services Director and his diligent staff prepared every traditional food item imaginable along with a few tasty extras for the dinner. A room full of love and friendship complemented folks' full tummies.
According to feedingsandiego.org, 11% of San Diego's population or 1 in 8 people are food insecure. While ECTLC provides food and shelter for all it's program members every day of the year, this event is the one time of year the use permit allows ECTLC to opens its doors to feed anyone and everyone looking for a tasty, full meal and perhaps a new beginning, in the form of an event.
East County Transitional Living Center thanks all its supporters who provided food, cooking and service for this special day.
About East County Transitional Living Center:
Established in 2009, ECTLC is a 501(c)(3) non-profit corporation which provides housing for those experiencing the dangers of homelessness. Our mission is to provide transitional housing and restore lives. Please join us on Facebook, Instagram, and Twitter.
For more information, visit: www.ectlc.org
Media Contact
Company Name: ECTLC
Contact Person: Helen Zamora
Email: Send Email
Phone: 6194195513
Country: United States
Website: https://www.ectlc.org/