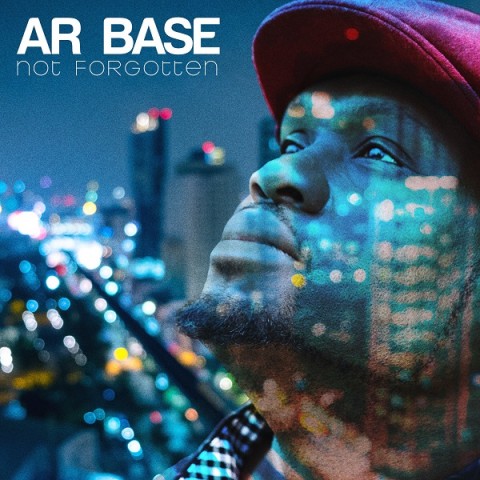 Los Angeles, CA – Popular Gospel artist AR Base is riding major waves with the release of his new gospel track, Not Forgotten. The track which was released just a couple of months back is now a fan favorite amongst gospel lovers worldwide with many claiming to have the track on repeat play mode since they first heard it. The Ratings Game Music also described the song as "refreshing" and "one of his most enthralling to date."
Taking almost two years to put together, Not Forgotten is a collaborative track showcasing the talents of many renowned and popular gospel artists. Providing powerful backup vocals on the track is Gospel singer Tallie Rogers. Tallie was the featured singer in Pastor John P. Kee's 2019 "Great name" and has shared the stage with many well-known Gospel artists in the industry. On the bass guitar is the Godfather of Gospel Bass players, Andrew Gouche, who has recorded for many well-known names in the music industry including highly regarded singer, songwriter, and musician, Prince. Jabari Johnson, a band member at Bishop T.D Jakes Potters House, including Calvin Rogers, Dan Shike and many more also features on the track.
Not Forgotten is an inspirational track of hope and God's undying love for all creation. The lyrics are relatable and it is no surprise it is lifting many troubled spirits across the world.
While Not Forgotten is setting new milestones for AR Base, it certainly isn't his first chart-topping track. In 2014, AR Base dropped the album "Love Worship" which focused on the power of praise through any of life's circumstances. The album included songs like "Praise in the Fire" which went on to be awarded Akademia's Best Gospel Song in 2015 and "Bitterness" which topped the charts at number three on R&B Hits Radio in Athens, Greece. Grievous Words, a track on his latest album, Press On, has featured on Spotify's editorial Fresh Gospel Playlist and has been streamed by over 100,000 listeners.
To connect with AR Base or to download his latest track Not Forgotten:
AR Base "Not Forgotten" on Spotify: https://open.spotify.com/album/4vl4M2l1N9KEs0KqqFOc9F
AR Base "Not Forgotten" on iTunes: https://music.apple.com/us/album/not-forgotten-feat-tallie-rogers-single/1487334818
AR Base "Not Forgotten" on Cdbaby: https://store.cdbaby.com/cd/arbase5
AR Base on Facebook: https://www.facebook.com/arbase17
Visit his website: http://www.arbase.net/
Media Contact
Company Name: AR Base Studios
Contact Person: Media Relations
Email: Send Email
Phone: 310 946 8961
Country: United States
Website: http://www.arbase.net/