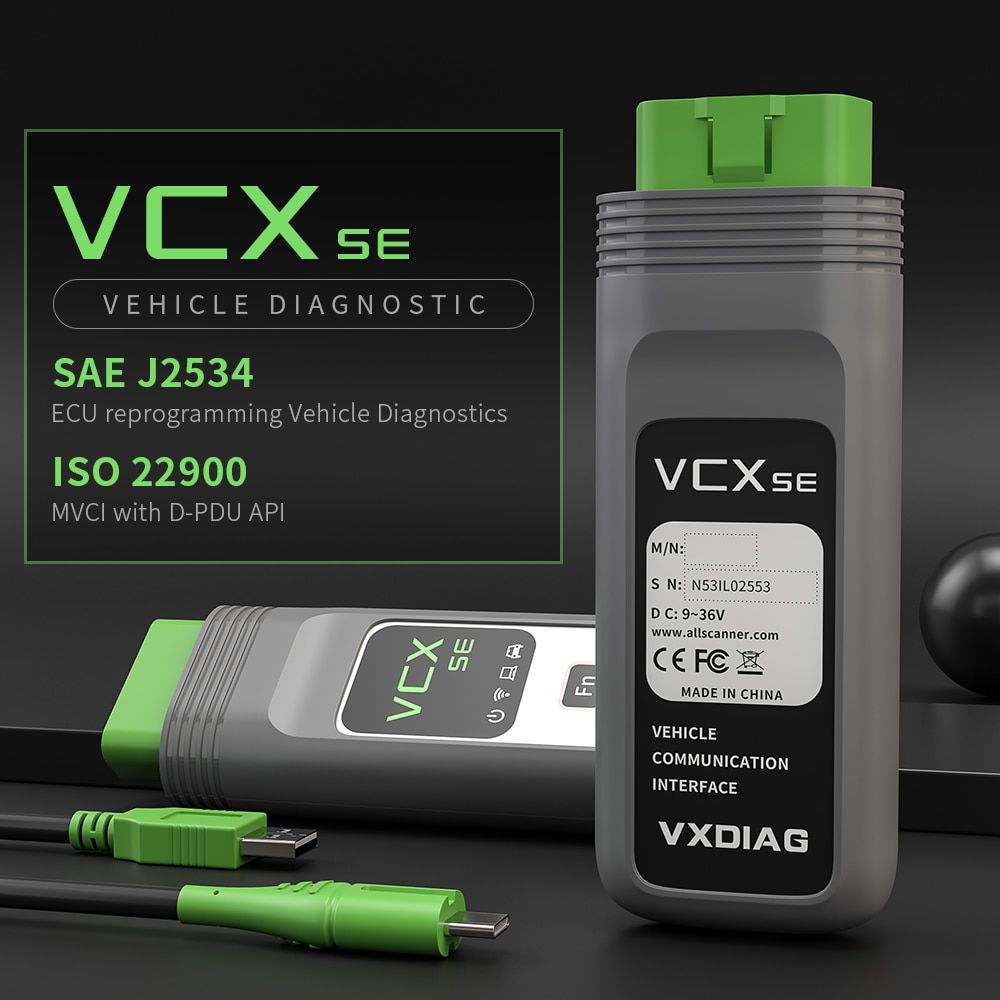 BMW cars are popular luxury cars with a set of exclusive hardware and software requirements. Hence, they have developed a BMW Diagnostic Tool which constantly checks the car for any form of malfunction and takes steps to inform the company about the same.
The Bavarian Motor Works or BMW is one of the most well-known luxury car companies whose headquarters are situated in Germany. The company has been manufacturing cars and motorcycles for customers all around the world. However, due to its features, all products manufactured by the company are very high maintenance. They require a lot of regular servicing along with a number of supervision software programs that take care of every little requirement of the car. The given product VXDIAG VCX SE is one of the most affordable and popular BMW Diagnostic Tool.
This VXDIAG VCX SE is very easy to use and can be used to achieve a number of goals. It can be used to do programming as well as coding for all BMW E/F/G series cars. It has been developed in such a way that it is able to support all types of BMW software programs and can be used for fiber programming as well. The latest version of the VXDIAG VCX SE has been programmed to run the latest version of the software V2019.9.
There are a number of reasons as to why you should invest in this magnificent piece of technology, but here we have compiled the top four reasons for you to do so:
It supports almost all BMW vehicles including BMW Cars, motorcycles, Rolls-Royce, and Mini Cooper. The user has the option to choose the software version for their device. The given product is provided with a one-year warranty.
As mentioned earlier, the BMW is pretty high maintenance due to which it requires a number of different diagnostic tools in order to take care of the different parts of the car. The VXDIAG provides a number of BMW functions such as the A2- OBD diagnostic supporting, D-CAN and K-CAN protocols B – diagnostic via MOST bus, and have a connection to A-interface via USB connection. C – 20-pin cable for old models.
The VXDIAG is built to support all types of BMW cars till 2013. It provides support for BMW and for MINI full-system diagnosis and offline programming.
The Original price of this is $ 211 and after discount it is $ 169. Right now, there is a New Year event price offer which is $ 153.79 with free shipping.
Along with the VXDIAG VCX SE, the software used in it is also pretty smart and can perform a number of complicated tasks. First of all, the software is constantly updated. Moreover, the software can be easily changed between the engineer and the user mode. There are two languages available for operation and the system is very interactive and user-friendly. There are a number of hidden functions as well which help in securing the car and preventing any unwanted interference.
Media Contact
Company Name: OBDKK Car Diagnostic Tool Online Shop
Contact Person: Media Relations
Email: Send Email
Phone: +86 18666202010
Address:608, Building B, Baoan Center
City: Shenzhen
Country: China
Website: https://obdkk.com