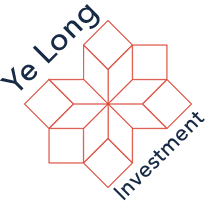 Popular American grocery company, Albertsons, reported to be considering taking another try at initial public offering
Albertsons is a privately owned and operated grocery company in America with more than 275,000 employees. Reports have it that the grocery seller is reportedly getting set for an initial public offering. The Wall Street Journal, citing sources close to the discussions, reported that the Boise, Idaho-based grocery retailer will make a decision on whether to proceed with an initial public offering that might value the company at about $19 billion.
The WSJ report also revealed that Albertsons has filed documents confidentially with the Securities and Exchange Commission, and have been updating the filings. In a similar vein, the company stated that an IPO would offer a way out for longtime private-equity backer, Cerberus Capital Management. However, it also noted that internal discussions have wondered about the timeliness of the IPO, with the possibility of rescheduling it till when the company has been further strengthened.
Albertsons is not new to preparing for IPOs, as the company initially considered going public in 2015. This followed Albertsons merger with Safeway, with the aim of raising over projecting then to raise more than $1.8 billion dollars. However, the IPO never took place. The case was similar in 2018 when the company again proposed to go public, following a proposition to acquire Rite Aid. The move ultimately terminated after Rite Aid's shareholders soured on the price being offered by Albertsons.
Since 2015, when Albertsons had a debt load of over $12 billion, the company has paid down a good portion, with it reporting this month with its third-quarter earnings that the debt load was now $8.7 billion as of Nov. 30, 2019.
In the last full-year earnings report from the company, Albertsons earned a total annual revenue of $60.5 billion for the year ended February 23, 2019. The company's current fiscal year-to-date earnings total $47 billion, an improvement on the $46.5 billion it generated at the same time in fiscal 2018.
The IPO talk is coming as Albertsons puts effort into strengthening its omnichannel reach, including its Drive Up and Go grocery pickup, prescription delivery in one to two hours and growing e-commerce offerings.
For more business and financial news and the services offered by Ye Long Investment, please visit – https://yelonginvestment.com.
About Ye Long Investment
Ye Long Investment is an innovative professional financial services firm formed in September 2002. Headquartered in Hong Kong, the company specialises in holistic and individually tailored client-centred care for all of an individual's financial needs, enriching the business ventures and personal lives of all clients by appropriately positioning and protecting what they have today, planning for what they want in their future, and preparing the path by which they will reach their goals.
Media Contact
Company Name: Ye Long Investment
Contact Person: Mr. Paul Wilkins
Email: Send Email
Phone: +85258199857
Address:Nexxus Building, 41 Connaught Rd Central
Country: HongKong
Website: https://yelonginvestment.com