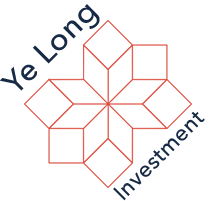 Innovative couch-surfing startup, Airbnb, tops the list of 13 tech IPOs to look out for in 2020
The 2020 IPO market is predicted to face strong headwinds, which include lingering disappointment due to the somewhat failure of some of the biggest public tech offerings of 2019. One tech company that is looking to headline companies going public in 2020 is Airbnb.
2019 saw IPOs suffering a big drop in numbers, from 192 in 2018 to 159, according to the annual IPO review by Renaissance Capital. 42 of the U.S. IPOs came from the tech sector, down from 52 in 2018. According to the popular investment bank, the list of 243 companies that could go public in 2020 includes 60 that have hired banks or filed confidentially with the U.S. Securities and Exchange Commission. Chinese companies are also likely to be actively pursuing U.S. IPOs, including potential entrants like Ucommune Group, which operates coworking spaces; the Lizhi Chinese podcasting platform; and Phoenix Tree, an apartment rental platform. Didi Chuxing, a ride-sharing giant is also reported to be seeking an IPO in 2020, a move that Uber would love as it owns 15% of the company.
Airbnb is one of the companies that have been rated highly on the list of IPOs in 2020. The couch-surfing startup turned global travel booking platform will be the most anticipated in the New Year. This can be attributed to its recognizable name and the company's impact on the tourism industry worldwide.
The company has however struggled in recent times, sinking into the red after pumping up spending to combat slowing growth and making several acquisitions to expand its business, after years of being profitable. Consequently, some healthy debate is expected once Airbnb makes its prospectus public.
Airbnb may also serve as a benchmark for other companies as it is reportedly pursuing a direct listing, which means it would not raise any money. The move is similar to the approach taken by Slack and Spotify, which could add further momentum to a trend reshaping the industry's relationship to Wall Street.
Other IPOs on the Renaissance Capital list are Wish, DoorDash, Procore Technologies, Casper, Robinhood, Credit Karma, Snowflake Computing, GitLab, Asana, Instacart, Unity, and Rubrik.
For more business and financial news and the services offered by Ye Long Investment, please visit – https://yelonginvestment.com.
About Ye Long Investment
Ye Long Investment is an innovative professional financial services firm formed in September 2002. Headquartered in Hong Kong, the company specialises in holistic and individually tailored client-centred care for all of an individual's financial needs, enriching the business ventures and personal lives of all clients by appropriately positioning and protecting what they have today, planning for what they want in their future, and preparing the path by which they will reach their goals.
Media Contact
Company Name: Ye Long Investment
Contact Person: Mr. Paul Wilkins
Email: Send Email
Phone: +85258199857
Address:Nexxus Building, 41 Connaught Rd Central
Country: HongKong
Website: https://yelonginvestment.com