Providers of innovative gloves announces its entry into the motorcycle and cycling gloves markets with the launch of 4 different models.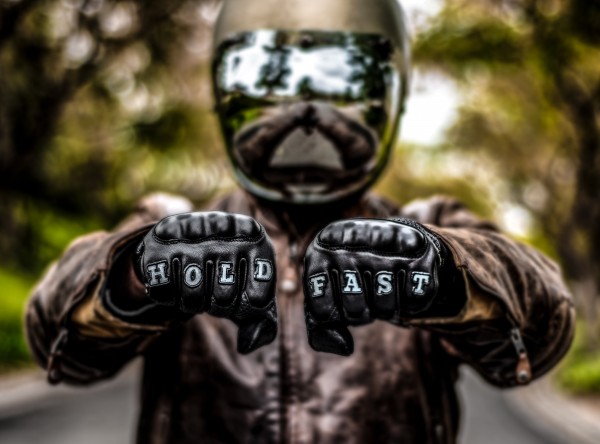 Gloves are often the most overlooked piece of equipment when planning a ride. While riding, gloves are arguably the most important piece of equipment (second only to a helmet). Riders have been made to compromise functionality and protection for design and comfort. The goal at Hold Fast Gloves is to encourage every rider to wear gloves and protect their hands on every ride by providing gloves with a perfect balance of comfort, protection, style and dexterity.
Hold Fast Gloves founder Matt Libby is looking to disrupt the glove market by providing bikers and other users of gloves with the best possible hand protection and comfort.
"Wearing gloves while riding is paramount," Libby said. "The No. 1 reason riders do not wear gloves is that they say gloves disconnect them from the riding experience and are not comfortable."
Over the years, Hold Fast Gloves' team of manufacturers and designers has been working assiduously to provide consumers the best possible glove that is comfortable and has the level of protection riders need.
Helmets are the law in many states — and rightly so, given the importance of protecting your head.
Although they are not mandated by law, gloves should be worn by every rider and on every ride.
Libby asks, "How important are your hands?"
Hands are vital to safely ride and control your bike. Hand fatigue while riding can greatly increase the odds of being in an accident. Thankfully, most people will not be in a catastrophic accident, but many will be in a situation where their hands will be compromised by falling, weather or flying debris.
Comfortable gloves are the simple solution, and with Hold Fast Gloves, there are no more excuses.
Hold Fast Gloves strongly encourage all riders to find their balance of comfort and safety in a pair of gloves. The team at Hold Fast Gloves continues to add styles to make sure riders can find the right pair to fit their style of riding. Not all gloves are equal. Hold Fast Gloves balance the ability for the rider to feel the bike without limitations but also give a level of confidence and safety.
Combining comfort, protection, style and dexterity, Hold Fast Gloves are designed for the toughest conditions and most rugged usage while ensuring users do not sacrifice style. The brand currently has four models of gloves, ranging from the minimalist Motocross type of glove to the highly protective Dauntless model. The Dauntless glove brings together a wide range of features from race gloves while also serving as an everyday glove.
The models on a scale of protection are Vigilant, Steadfast, Resolute, and Dauntless, with the comprehensiveness of the products ensuring that every category of users is catered to. The gloves are not only designed for motorcycling but are also great for mountain biking, BMX, motocross and other activities such as paintball and airsoft.
In addition to the gloves, which are currently available on the Hold Fast website, the brand also provides apparel for men and women, including hats and other amazing merchandise relating to motorcycling and adventurous outdoor activities.
For more information about Hold Fast and its amazing hand gloves, please visit holdfastgloves.com. The brand can also be found on Facebook, Twitter and Instagram.
About Hold Fast Gloves
Hold Fast Gloves is a glove brand founded by a U.S. Coast Guard veteran to encourage people to Hold Fast and Stay True. The term "Hold Fast" is a nautical term the founder first heard while serving at sea. It means many things to many people, but the common definition is: to bear down, stay the course, to continue to believe or adhere to an idea or belief. To salty sailors, it means to be a good shipmate, one hand for the ship and one hand for you. First, secure a hand to the ship to ensure your safety so that the other hand can help others. To stay strong, weather the storm, do what is right and stay true to yourself. What better motto to have on a pair of gloves than that. There is magic felt every time someone slips on a pair of gloves. With Hold Fast Gloves, there is a higher level of confidence and security that you can do anything you put your mind to.
Media Contact
Company Name: Hold Fast Gloves
Contact Person: Matt Libby
Email: Send Email
Phone: +1 619 786 2606
Address:1220 Rosecrans St. #255
City: San Diego
State: CA 92106
Country: United States
Website: https://holdfastgloves.com/