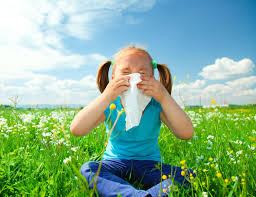 Allergy Immunology Clinic is now fully equipped to provide a breakthrough non-invasive treatment for severe nasal polyps.
Up to 4% of all adults in the United States suffer from severe nasal polyps, with the statistic for young adults and children being even higher. Nasal polyps can form in any part of the nasal mucosa and can cause several issues, if left untreated. While up until a while back surgery was the only option to treat nasal polyps, clinics such as Allergy Immunology Clinic are now offering a breakthrough medication that can effectively treat even the most severe cases of nasal polyps and eradicate the need for invasive surgery that can be really painful, with a long recovery period.
Dupilumab is an injectable pharmaceutical medicine that not only eliminates the need for surgery but also offers promising results on almost 100% of the patients it is used on. Sold under market name Dupixent, the drug is a monoclonal antibody effective at treating not only nasal polyps but also several other conditions that can lead to chronic sinusitis. Allergy Immunology Clinic has worked over the years to expand their portfolio and provide innovative treatments that offer quick relief to patients and also help them save money by avoiding lengthy procedures.
A spokesperson for the clinic made an official press statement to discuss the new treatment "Here at Allergy Immunology Clinic, we take pride in providing the most cutting-edge treatments that offer guaranteed results for allergy patients who may struggle with conditions such as rhinitis, eczema, sinusitis and more. Dr. David Bilstrom has been a board certified and practicing Allergist for more than 30 years. He works proactively and passionately to make sure that Allergy Immunology Clinic offers a personalized experience to each client, helping them find a reliable cure for their condition."
The spokesperson further added "We see many patients struggling with nasal polyps that have no other option but to go in for an invasive surgery that causes down time as well. We are now very proud to be offering Dupixent, one of the very first non-invasive treatments to cure polyps and help patients find permanent relief. Our doctors are highly skilled at performing the treatment and we want to raise more and more awareness for this treatment because it has the potential to cure most nasal polyps cases."
Dupixent is a breakthrough medication that not only effectively treats polyps cases but also offers great results in treating eczema and persistent asthma and has been approved to treat these conditions.
More details about the clinic and their treatments can be seen on their official website at www.allergypdx.com.
Media Contact
Company Name: Allergy Immunology Clinic
Contact Person: David Bilstrom
Email: Send Email
Phone: (503) 245-8060
Address:9370 SW Greenburg Rd #311
City: Portland
State: OR
Country: United States
Website: https://www.allergypdx.com