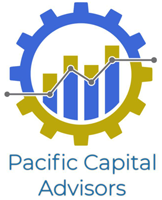 Leading provider of plant-based meat alternatives, Impossible Foods, get clearance from regulators to launch their plant-based burgers in Canada
Health regulators have given Impossible Foods the green light to sell their products such as the Impossible Burger in Canada. This will certainly set the stage for a two-way battle for the burgeoning plant-based meat alternative market, which is currently dominated by rival Beyond Meat.
In a letter dated January 6 written to Impossible Foods, Health Canada confirmed it has no objections to an application by the Silicon Valley-based company to sell its meatless in the country.
The Impossible Burger has faced stricter regulatory scrutiny due to the use of soy leghemoglobin (LegH) as a key ingredient in replicating the taste and texture of meat.
"LegH is a novel food because it has not been used as a food before. It comes from the root of the soya plant, which is not the part of the plant typically consumed," Health Canada spokesperson Maryse Durette said in an email.
"The department was satisfied that the data provided by Impossible Foods Inc. supports the safety of LegH and its use in plant-based patties."
While the coast seems to be clear, Impossible Foods is yet to reveal its expansion plans. The company currently sells burgers in the United States, Hong Kong, Macau, and Singapore.
In the United States, the company has continued to battle Beyond Meat in a land grab of sorts. Its patties are currently available through several top fast-food and fast-casual chains, including Burger King, White Castle, Hard Rock Cafe, and Cheesecake Factory, as well as different grocery chains.
"Impossible Foods intends to eliminate the need for animal agriculture in the global food chain and that means being in every region in the world, including Canada," spokesperson Esther Cohn said in an email. "We aren't releasing additional details about our Canadian launch schedule at this time, but stay tuned."
In July, an investment firm, UBS predicted the global plant-based protein market would skyrocket to $85 billion (U.S.) by 2030, from the $4.6 billion recorded in 2018, with consumers shifting to diets that are believed to be more ethical and environmentally friendly.
Industry watchers expect Impossible Foods to hit the ground running as they get the go-ahead to enter Canada, considering the market size and Beyond Meat's hold.
"Beyond has made real headway in Canada," said Lisa Kramer, a professor of finance at the Rotman School of Management. "Impossible will be in catch-up mode, but there is room for both."
More information about the happenings in the financial world and the services offered by Pacific Capital Advisors can be found on their website.
About Pacific Capital Advisors
Pacific Capital Advisors is an independent investment management practice founded on the philosophy that an active, opportunistic and adaptable approach to investing provides clients with the best chance for the realization of long-term positive returns irrespective of prevailing market environments.
The company aims to build an environment in which trust, respect, pride, tradition and loyalty are held in the highest regard leads to a superior level of engagement between personnel that can only result in positive benefits for clients.
Media Contact
Company Name: Pacific Capital Advisors
Contact Person: Media Relations
Email: Send Email
Phone: +1 (914) 867-3862
Address:680 6th Avenue
City: New York City
State: New York 10019
Country: United States
Website: https://pacificcapitaladvisors.com