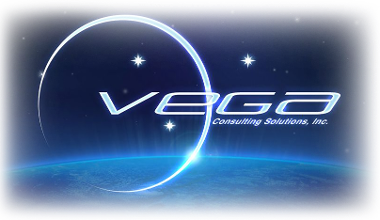 Vega Consulting Solutions, Inc., WBE, www.vegaconsulting.com, was founded in 1994 and currently operates in more than 30 cities in 28 states across the US. Vega professionals have met and continue to meet the needs of more than 50 public corporations, the federal government, and state governments. Clients have utilized Vega's broad spectrum of services for over 27 years including staff augmentation, specialized staffing, and contract-to-permanent staffing.
According to Thomas, "At Vega, we ensure that the talent and resources that we make available to our clients fit their needs not only technically but also are someone that will assimilate smoothly into the company culture."
Thomas specializes in helping clients to find the IT talent and resources that are needed to help their company operate more efficiently. This can range from full-time placements, short -term contract opportunities to longer project placements which may be up to a few years.
According to one of Vega's international clients, "Vega saves my managers time and money by finding us the right candidates on a consistent basis. They don't waste our time looking at piles of résumés. Vega sends 1 or 2 candidates, and my team interviews and hires them."
What Makes Vega's Services Unique
Vega Consulting Solutions, Inc., developed and copyrighted V*STAR, which is a proprietary, four-phase recruitment methodology that provides clients with great talent at competitive prices. V*STAR is a standardized, quality assurance process that ensures the delivery of pre-qualified, pre-screened, and pre-closed candidates to their clients. All of Vega's staffing specialists are required to complete a rigorous training program to ensure that they adhere to the methodology's standards. Hiring managers often spend too much time reading piles of resumes for candidates that have not been well qualified by the consulting companies representing them. This is how Vega saves clients time and money. They perform the "due diligence" necessary to qualify candidates before submitting a resume.
About Vega Consulting, Inc.
Vega Consulting is a recruitment-oriented IT consulting firm that specializes in contract, contract-to-hire, and permanent IT placement.
The global economy has gone through many evolutions in the last 25 years. The number of H1 Visas being issued for non-resident aliens has been reduced. On-shore and off-shore outsourcing, and a decline in college graduates pursuing IT careers are all issues that have affected the IT staffing industry.
In 2016, while national unemployment was at 4.9%, an enormous surge in demand for IT staff created a shortage of quality talent. Now, unemployment in IT is estimated to be less than 2%.
The Vega Website states, "Staffing companies that are not focused on client needs or who cannot adapt to this changing landscape are suffering."
Vega continues to thrive, largely due to its reputation for attracting and recruiting IT talent with the ability to meet client needs. Having seen the market shift, Vega proactively developed and implemented new technical solutions, sourcing tools, and networking strategies to not only remain competitive but to continue our growth. They have distanced themselves from competitors with an active concern for the success of both clients and employees.
The Vega Commitment to Clients
Vega Consulting is committed to providing staffing services with quality and value that is unparalleled by their competition. The delivery of their staffing solutions comes with strict adherence to their principles:
Act with Integrity, Be Fair, Facilitate Growth in Everyone We Work With, Ensure Client Satisfaction
The Vega Commitment to Community
– NJ Certified "Women Business Enterprise"
– Nationally Certified by "WBENC"
– Corporate Sponsor of "Children's Friends for Life"
– Corporate Sponsor of "Center for Great Expectations"
– Corporate Sponsor of "Court Appointed Special Advocates"
– Corporate Sponsor of NJ SIM Foundation
– Society for Information Management-NJ Chapter Board Member
– NJ Women in Technology Board Membership
Media Contact
Company Name: Vega Consulting Solutions Inc
Contact Person: Thomas Schneider
Email: Send Email
Phone: (908) 259-4311
Country: United States
Website: https://www.vegaconsulting.com/