Times are changing, as the status of women has improved, today's gamers are not as "male dominated" as people's inherent concept, more and more female gamers emerge, and wanna have exclusive gaming chairs for them. VICTORAGE Delta series cool pink edition is a chair like this. The most attractive thing of this chair is its cold and lovely temperament, which is suitable for girls with different personalities.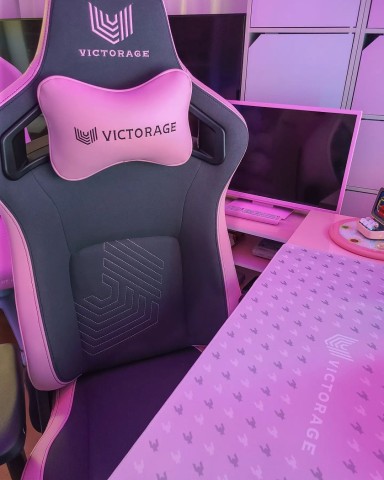 VICTORAGE selects Delta series as a basis. Its shoulder arch and neat curve are inspired by racing seat, showing a sense of speed and chic. Meanwhile, the combination of pink and gray also brings a balance between calm and sweet. Whether a mature sister or a loli, stylish or adorable, it can suit perfectly the temperament of all kinds of girls.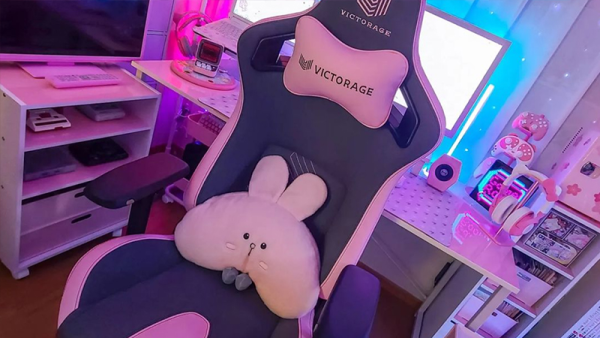 First and foremost, the quality of VICTORAGE gaming chair is unquestionable. The whole frame of VICTORAGE is made of steel which is welded by robot arm to ensure the strength, and the sponge is foaming by advanced integrated technology, providing the optimal balance for that gentle, cradling feel. All the materials it uses are eco-friendly and non-toxic. VICTORAGE has been making a lots of efforts to improve its products.
When it comes to appearance and material, the pink part is made of PU leather, which is durable and hydrolysis resistance. The gray part uses microfiber fabric. It not only touches soft and smooth, but also will be more breathable with superior material performance, such as good wear resistance, tear resistance and strong tensile force. This kind of material is rarely seen in the market as most of them use PVC leather. VICTORAGE is trying to lead a new trend.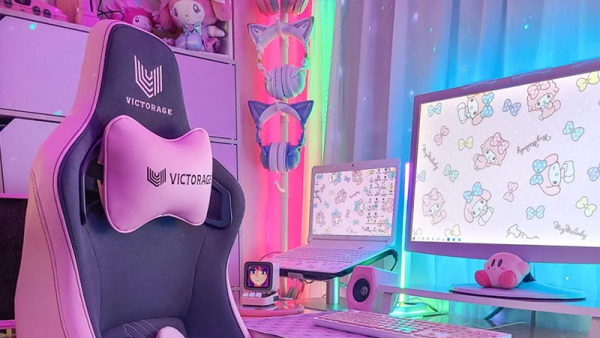 As VICTORAGE latest released edition, this chair features 4D armrest as well. It can be adjusted smoothly in four directions, allowing to raise them to be level with the desk for effective support for wrists and elbows, or slide them under when sitting forward.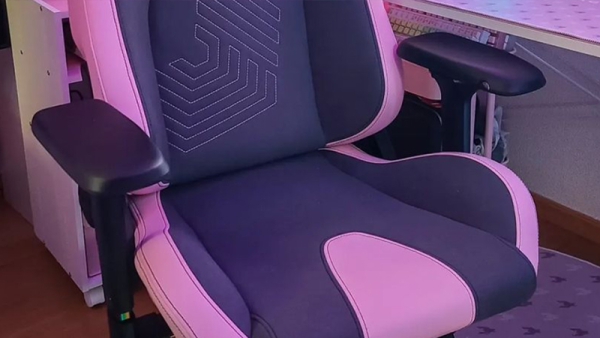 As a conclusion, in addition to its unique and attractive appearance, this series maintains the high standard of performance, comfort and materials that VICTORAGE always upholds. This will definitely lead to a new wave in the gaming world. For more details, please check the official website of VICTORAGE, the official ins/fb/twitter/linkedin account and the official Amazon store.
Media Contact
Company Name: Victorage Inc.
Contact Person: Hetty
Email: Send Email
Phone: +8617348275869
Country: China
Website: www.victorage.com