SWT is a new and decentralized deflationary token with unlimited rewards in BTC. SDP is the main feature of SmithWorld and promotes the concept of Buy-Hold-Earn; token Holders will be rewarded with profit from the growth of their SMITHWORLD token.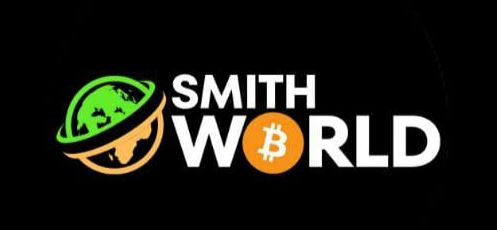 SmithWorld's key feature is the SMITH Dividend Protocol, or SDP, promoting the Buy-Hold-Earn philosophy. Token holders will be compensated in BTC while benefiting from the SMITHWORLD token's growth. The dividend protocol is immediately injected into the BTCB contract, allowing the mechanism to perform automated earnings in BTC.
SmithWorldToken not only provides the Buy-Hold-Earn facility but also possesses multiple other features for the convenience of their invaluable investors and holders. Their exclusive features are stated as follows:
SmithWorld is a decentralized application or dApp for SmithWorld token holders to track details such as current price, market cap, circulating supply, token holders, etc.
SmithWorldX is a decentralized exchange that will allow for swapping SmithWorld tokens and another BEP20 token on the Binance Smart Chain and will utilize the same application implemented by Pancakeswap.
BLACKHOLE is a SMITHWORLD feature that automatically takes 2% of all token Transactions and sends them to a dead address where the tokens are BURNED, which reduces overall token supply in time, helps promote the growth of the token's value.
Auto Liquidity is a SMITHWORLD feature that automatically takes 2% of all token transactions and injects it into the LIQUIDITY POOL to ensure the token's stability and promote the growth of the token's value.
UFW is the acronym for the Universal Fund Wallet, which serves as a treasury to support Smith Tokens in Marketing, Development, Manual Buy Back, Listing, and Creation of 10 Sub Tokens.
UFW Keep's holders Secured By:
Avoiding Too much Price Downtrend

Achieving long-term sustainability and future growth of the SmithWorld Protocol

Greatly reducing downside risk

Long term of the Project

Continuity of the Project
Smart Tax Adjustment: Enable to Maintain the Growth of $Smith Token, the team of experts will be Implementing The (Smart Tax Adjustment) by increasing the Holder's Benefit from 4% to 10% Maximum. Strong Holders will Have more benefits in earning Unlimited BTC.
If people miss BTC during the early stage to buy, there is another opportunity which is SmithWorldToken. Crypto enthusiasts don't need to buy coins but instead earn them free by just holding their tokens.
Potential users and determined crypto investors must visit the website for further details. Join Telegram or Twitter to connect with their community.
Media Contact
Company Name: SmithWorld
Contact Person: Joem Smith
Email: Send Email
Country: Philippines
Website: https://smithworldtoken.com/