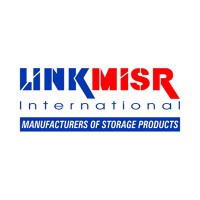 LinkMisr International was recently profiled in LogisticsMatter discussing the increasing demand for warehouse facilities in urban areas as e-commerce giants launch same-day delivery services. Manufacturing journalist, TR Cutler reported this is fueling the industrial racking systems' demand in North America. The acceleration during COVID and now with higher gas prices ensures the trend and demand for industrial racking and shelves will continue.
According to Cutler, "The food and beverage industries are experiencing extreme competition which requires such companies to provide more efficient logistics and operational facilities. Logistics companies are setting up warehouse facilities near urban and suburban locations with strong consumer demand. These trends are causal to an ever-stronger demand for shelving and racking solutions. Supply chain disruptions have caused many who previously sourced products from China and Vietnam to seek alternatives such as Egypt-based LinkMisr International."
Simon Armanious of LinkMisr International shared, "LinkMisr aims to achieve our business objectives in a responsible manner recognizing the economic, social, and environmental impacts of our activities."
LogisticsMatter is an online supply chain and logistics news platform exploring logistics trends and developments.
About LinkMisr International
LinkMisr International, based in Egypt is expanding global reach in North American, Arabian, and African markets. For almost 30 years, LinkMisr continues growing and sustains its position as the market leader. The company owns and manufactures its products, in four plants with total area of 28,000 sqm (more than 320,00 sq ft) using the most modern equipment, prioritizing safety, quality, and rapid delivery.
From pallet racking, shelving, lockers, and drawers to high-tech automation systems, the company anticipates significant growth because of its ability to overcome the shelving and racking supply chain constraints from other manufacturers.
The company has numerous installations in Canada and the USA according to Simon Armanious who is growing the entire North American dealer, distributor, and system integrator partner network. Armanious expects to sign 30 new strategic partners in Q2 to accommodate the very strong product need. The food & beverage, automotive, e-Commerce, logistics arenas are particularly strong as North American consumers continue to demand same day delivery driving rapid warehouse and distribution center growth.
Contact Simon Armanious via email Simon.Armanious@linkmisr.com or telephone 647 884 3624. Follow on Twitter @LinkMisrIntl.
Media Contact
Company Name: LinkMisr International
Contact Person: Simon Armanious
Email: Send Email
Phone: (647) 884-3624
Address:65 Steadford Cresent
City: Brampton
State: Ontario
Country: Canada
Website: http://www.linkmisr.com