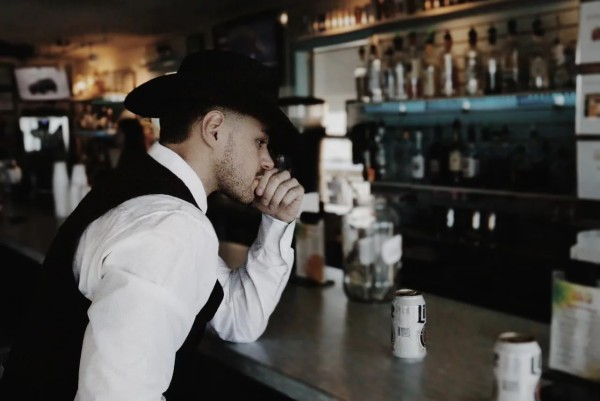 Oakley's first single "Dive Bar" is a masterful balance of gritty and lyrical. His sound finds the sweet spot between new boots and old dirt roads, and we can't get enough of it. We got an opportunity to hear his upcoming tracks, and have been counting down the days until they come out. Matt told us his next release, A Way With Words, is right around the corner, along with a handful of other hot summer anthems. Country music fans everywhere are sure to love this new kid on the block.
If you listen to Morgan Wallen, Kane Brown, or Riley Green go ahead and add Matt Oakley to your country rotation immediately. The industry shares our opinion of the rising star, including C2 Records who has made him their premier recording artist with a college tour lined up for the Fall of 2022! His songs are available on all major platforms including Spotify, Apple Music, Amazon, iTunes and more.
Matt Oakley is American made star about to go from a small beach town to the big lights on Broadway. He is without a doubt our Hot New Artist to watch this summer. The Dive Bar singer will be on the world's biggest stages before you know it, so check out his debut single and tune in for his next releases! Turn on the first to show your friends country's newest star.
Find Matt Online:
Instagram @mattoakley__
TikTok @matthew_oakley
Music Platforms: Matt Oakley
Media Contact
Contact Person: Matt Oakley
Email: Send Email
Country: United States
Website: instagram.com/mattoakley__