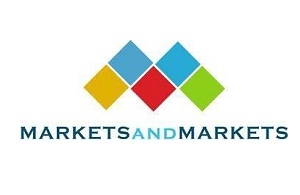 "IBM (US), Microsoft (US), Google (US), Digimarc (US), Apple (US), Nuance Communications (US), ArcSoft (US), ACRCloud (China), Audible Magic (US), KT Corporation (South Korea), Kudelski Group (Switzerland), Gracenote (US), VoiceInteraction (Portugal), VoiceBase (US), Vobile (US), mufin GMBH (Germany), Beatgrid Media BV (Netherlands), Clarifai (US)."
Automatic Content Recognition Market by Component, Content, Technology, Applications (Broadcast Monitoring and AD Targeting & Pricing), Deployment Mode, Organization Size, Vertical and Region – Global Forecast to 2027
The automatic content recognition market is estimated to grow from USD 2.3 billion in 2022 to USD 4.9 billion by 2027, at a CAGR of 16.8% during the forecast period. The automatic content recognition market is expected to grow at a rapid pace due to the evolution of new technologies, and adoption and scaling of digital initiatives.
Download PDF Brochure: https://www.marketsandmarkets.com/pdfdownloadNew.asp?id=148131627
Automatic content recognition (ACR) is a system that uses a content database to recognize and identify video and audio content that a user is actively engaged with. Its a technology found in cable television (CTV) and over-the-top (OTT) video streaming services. It refers to the ability to recognise and identify streaming content, down to individual objects in a video, by sampling its components and comparing them to database records. ACR-enabled devices (mostly smartphones and smart TVs) assist marketers in analysing content consumption patterns by comparing digital fingerprints contained in video to provide viewing insights. For instance, ACR technology can determine whether a given ad was played on a specific device during a specific time period.
The evolution of digital technologies, such as cloud computing, big data and analytics, mobility/social media, blockchain, artificial intelligence (AI), Internet of Things (IoT), robotics, and cybersecurity, has created the need for digitalization across several industries. These technologies are used by enterprises to improve or add more features to their traditional business processes while also helping enhance customer relationships.
The audio & video fingerprinting technology to hold the largest market share during the forecast period
Among technologies, the audio & video fingerprinting is estimated to hold the largest market size during the forecast period. Automatic content recognition with machine learning aids in the transformation of knowledge into expertise and the extraction of relevant patterns from massive amounts of data. The audio & video fingerprinting technology is the more preferred automatic content recognition technology over watermarking in the current scenario due to its various advantages, such as ease of application, better security and accuracy, and cost-effectiveness.
The major vendors offering automatic content recognition solutions across the globe include IBM (US), Microsoft (US), Google (US), Digimarc (US), Apple (US), Nuance Communications (US), ArcSoft (US), ACRCloud (China), Audible Magic (US), KT Corporation (South Korea), Kudelski Group (Switzerland), Gracenote (US), VoiceInteraction (Portugal), VoiceBase (US), Vobile (US), mufin GMBH (Germany), Beatgrid Media BV (Netherlands), Clarifai (US), DataScouting (Greece), ivitec (Germany), Viscovery Pte Ltd (Taiwan), Zapr Media Labs (India), Valossa (Finland), SenseTime (China), Verbit (US), Megvii (China), and SambaTV (US). These vendors have adopted various growth strategies, such as partnerships, collaborations, and new product launches, to expand have been the most adopted strategies by major players from 2018 to 2022, which made companies innovate their products and services and widen their customer base.
Request Sample Pages: https://www.marketsandmarkets.com/requestsampleNew.asp?id=148131627
Nuance Communications is a document imaging and OCR provider. It was earlier named Visioneer Inc., which changed to ScanSoft in 1999. It was then named Nuance Communications in 2005. Nuance Communications is a leading provider of speech recognition solutions and language understanding. It has regional offices in 35 countries and a sales force in more than 70 countries. It has a presence around the world, mainly in the US, Canada, China, Japan, Germany, the UK, and other countries in Europe and the Asia Pacific. It has maintained the world's largest voice data library.
Nuance Communications operates through various business divisions, such as healthcare, mobile and consumer, enterprise, and imaging. The company offers automated speech recognition solutions to its customers, focusing on automatic speech recognition, natural language understanding, information and dialog management, text-to-speech, OCR, biometric speaker authentication, and many more. It provides integrated solutions and services to various sectors, such as healthcare, automotive, BFSI, construction, education, utilities, journalism, retail, telco/ service providers, and travel & transportation. It has a small business division only dedicated to offering solutions and services to government agencies and the military sector. It uses advanced algorithms and analytics to change the way people interact with technology and information.
Digimarc is a US-based multinational firm and leading technology and innovative digital watermarking solution provider. Digimarc's digital watermarking technology is used for various content types, such as audio, video, printed material, and imagery. Digimarc has a market presence in the US as well as internationally.
Digimarc has two key products: Digimarc Barcode for the retail sector and Digimarc Discover – a mobile app that can instantly connect users to a wide range of mobile web content. Digimarc Barcodes have applications, such as speedy scanning of product details at retailer payment counters and barcode-embedded smartphones to enhance customer engagement. The company also offers to license to intellectual property, develops various automatic content recognition solutions, and provides development services to diverse industries globally. It deals with business segments, such as mobile SDK, printing, marketing, photography, copyright, packaging, retail, publishing, and sound.
Media Contact
Company Name: MarketsandMarkets
Contact Person: Mr. Aashish Mehra
Email: Send Email
Phone: 18886006441
Address:630 Dundee Road Suite 430
City: Northbrook
State: IL 60062
Country: United States
Website: https://www.marketsandmarkets.com/Market-Reports/automatic-content-recognition-market-148131627.html