As part of the Juneteenth celebrations, the first American Ballet Dance Studio in Iowa was opened, and Carlos Anthony was contracted to cover the event
Juneteenth is the oldest known celebration commemorating the ending of slavery in the United States, and it is observed annually on June 19. It marks the day in 1865 when Union Army General Gordon Granger announced that all slaves in Texas were free. Juneteenth is recognized as a national holiday celebrated across the country.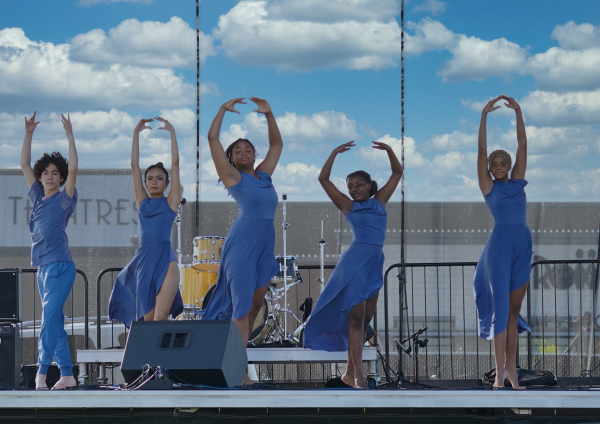 The Juneteenth holiday of 2022 featured hundreds of events organized by individuals and state governments in the United States. One event that is worthy of note in this year's Juneteenth celebration is the establishment of the first African American Dance Studio in Iowa. The studio was established to celebrate Black people and further preserve their heritage.
Reputable photographer and digital artist, Carlos Anthony was hired to photograph the opening ceremony of the dance studio. Carlos is a photographer who has an exceptional ability to capture photographs that speak volumes to viewers' minds. It is no surprise why he was contracted to capture the events of the first African American Ballet Dance Studio.
Speaking on this photography gig, Carlos Anthony had this to say, "It is a pleasure to use my skills to serve others. I am always eager to use visual art and design to bring awareness to the world and, seeing that the dance studio is designed to show off the richness of Black culture, I was excited to be a part of the project. Its success is one of my greatest accomplishments for the year."
Photographer Carlos Anthony continues to influence every facet of endeavor with his photography skills, and his contributions to the establishment of the African American Dance Studio are noteworthy.
About Carlos Anthony Photography
Carlos Anthony Photography is a published photographer, digital artist, and entrepreneur whose mission in life is to bring awareness to the world and his community through visual art and style. He loves to share his opinion, thoughts, and ideas through beautifully taken photographs which he shares on his website.
For more information, please visit www.carlosanthonyphotography.com or send an email to carlosanthonyphotography@gmail.com.
Media Contact
Company Name: Carlos Anthony Photography
Contact Person: Carlos Anthony
Email: Send Email
Country: United States
Website: http://www.carlosanthonyphotography.com/