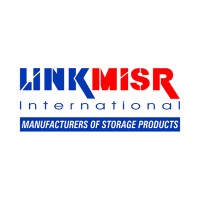 Mobile Shelving Systems are a cost-effective way of maximizing storage capacity and free up space in various working environments. Mobile shelving is particularly effective as it represents a lower cost alternative to increasing floor space. In fact, mobile shelving systems can increase storage capacity by 70% compared to conventional static options.
Compact shelving systems can create very secure storage as the mobile units can be locked together. The Mobile Shelving system that best meets customers' needs will be chosen depending on the type of floor and the size and weight of equipment requiring storage. Additionally, the available height and width in designated storage areas informs best mobile shelving options.
Mobile shelving options can be operated with simple push and pull handles, a three spoke mechanical option, or electronic push-button controls. Learn more here.
About LinkMisr International
LinkMisr International, based in Egypt is expanding global reach in North American, Arabian, and African markets. For almost 30 years, LinkMisr continues growing and sustains its position as the market leader. The company owns and manufactures its products in four plants with a total area of 28,000 sqm (more than 320,00 sq ft) using the most modern equipment, prioritizing safety, quality, and rapid delivery.
From pallet racking, shelving, lockers, and drawers to high-tech automation systems, the company anticipates significant growth because of its ability to overcome the shelving and racking supply chain constraints from other manufacturers.
The company has numerous installations in Canada and the USA according to Simon Armanious who is growing the entire North American dealer, distributor, and system integrator partner network. Armanious expects to sign 30 new strategic throughout the rest of 2022. The food & beverage, automotive, e-Commerce, logistics arenas are particularly strong as North American consumers continue to demand same day delivery driving rapid warehouse and distribution center growth.
Contact Simon Armanious via email Simon.Armanious@linkmisr.com or telephone 647 884 3624. Follow on Twitter@LinkMisrIntl.
Media Contact
Company Name: LinkMisr International
Contact Person: Simon Armanious
Email: Send Email
Phone: (647) 884-3624
Address:65 Steadford Cresent
City: Brampton
State: Ontario
Country: Canada
Website: http://www.linkmisr.com