As the closing month of summer, August is labeled the hottest, and it's also ideal for online dating via CharmDate.com.
The closing month of summer, August is the hottest month of online dating – according to CharmDate, an international dating platform. It is a great opportunity for users to start working on relationships that will get them through the rest of the year.
Summer is associated with adventures, not exactly serious relationships. However, people get more aware of the benefits of relationships when the end of the summer seems close. Everyone knows that the best season for dating is the "cuffing season". It begins in October and warms people up during the cold months. In order to have someone for the cuffing season, single people need to start looking for their partners now. They cannot get close enough with someone without knowing them for at least a few months.
August is ideal for matchmaking because couples can get a taste of a hot summer together and make a solid foundation for their future relationship that will strengthen over fall, winter, and spring. For the next summer, people that start dating now will have a strong relationship and many memories.
How to Get a Date in August?
Women are quite busy in August but that does not stop determined men to find them. Since everyone is catching the last wave of summer, it's not easy to approach girls because they are usually out with their friends, at the beach or they are doing something else that doesn't involve people they don't know.
The good news is that no matter what they do, girls will always check their phones. Even when they go out, single women will leave a piece of their time for interesting men that catch their attention. Ladies that use online dating sites will not neglect them even when they are extremely busy. That opens a chance for gentlemen to approach them.
CharmDate advises its users to stay motivated and use dating services to find their perfect matches. The representatives of this website shared some useful advice for men that aim to meet beautiful ladies on CharmDate this August:
1. Creating a dating profile
Adding useful information that helps other users learn more about the owner of the profile is crucial for online dating. Members should write details about themselves; from their occupation to their hobbies and passion, women love to get familiar with someone before they start a conversation.
2. Filtering Members Properly
Filters on CharmDate facilitate matchmaking significantly. They help people with similar interests and preferences connect quickly. New users need to use all the available filters to find members that will suit them.
3. Using All the Available Tools
Texting is okay at the beginning of a relationship but it becomes monotonous after some time. On CharmDate, members can access several tools that make online dating more enjoyable. They can use Live Chat, Cam Share, and send gifts, among other options.
Conversation Starters
Starting a conversation tends to be challenging for people without online dating experience. Those that need assistance in starting conversations can use some of the advice below.
An interesting way to say "hello"
Women like to be seen. They like when men notice little things about them. To send a message that surely won't be ignored, users of CharmDate should carefully look at the profiles of the ladies they want to talk to. When they notice some specific details they can talk about, men should use them. For example, if a woman likes dogs and she expresses her love for animals online, a man that approaches her can ask about her pets or talk about his. The same applies to traveling, reading, or anything else that a gentleman may find on a dating profile of the woman he likes.
A simple greeting
Sometimes, a simple "hey", "hello" is enough if the person sending such a message is confident enough. The text may seem boring to the lady at the beginning but she will surely take a moment to check the profile of the sender.
Keeping the balance
The CharmDate team warns its users that the worst mistake they could make is to annoy the girls they like. One greeting message is enough. If women don't reply instantly, they may do it later. However, if the senders get impatient and send several messages one after another, they are certainly closing any chances for potential relationships. Therefore, patience is the key.
It is August, the hottest month for dating! CharmDate encourages its users to activate their dating mode and find their ideal matches online as soon as possible.
About CharmDate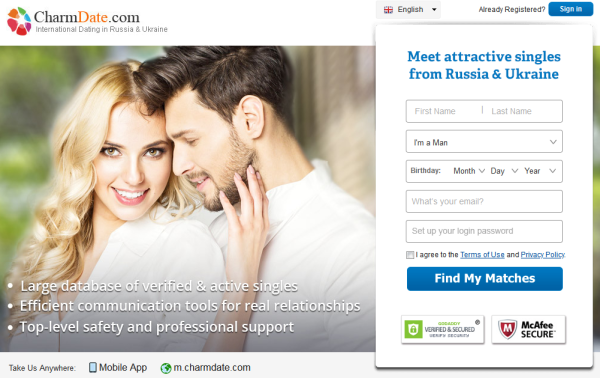 CharmDate.com is an international dating site which connects singles from every corner of the world. Its mission is to provide members with a safe, easy-to-use and professional platform, and effective services including EMF Mail, Live Chat, Call, Camshare, Gifts&Flowers, etc.
CharmDate works on multiple end devices. Apart from PC and m-site, members can also download the app from Google Play Store. Dating on the go brings users a fantastic and very different experience!
Media Contact
Company Name: CharmDate
Contact Person: Media Relations
Email: Send Email
Country: HongKong
Website: http://www.charmdate.com