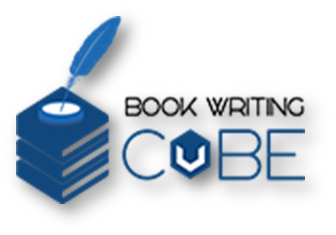 Book Writing Cube now opens a new venue for all who want to take their business game to the next level with its business plan writing services.
Los Angeles – Aug 8, 2022 – Are you in need of a business plan but don't have the time or resources to write one yourself? Look no further! Book Writing Cube is pleased to announce its business plan writing services to help you get your business off the ground. We understand that writing a business plan can be daunting, especially if you're unsure where to start. But with our professional business plan writing services, we can take care of everything for you. We'll conduct market research and financial analysis and develop a detailed strategy for your business.
If you're ready to take your business to the next level, we can help you get started on your custom business plan. We have the experience and knowledge necessary to create a detailed and comprehensive document that will outline your company's growth potential.
Our services include:
• market analysis
• competitive analysis
• financial projections
• sales and marketing strategies
• operational plans
We'll work with you to understand your business goals and objectives and then craft a custom plan that will help you achieve them.
Book Writing Cube also offers second-to-none book editing services to help authors perfect their manuscripts before publication. Our team of editors will work with you to ensure your book is the best it can be, and we'll help you prepare for the publishing process. Whether you're a first-time author or a seasoned veteran, we can help you make your book the best it can be. We offer a wide range of services, including developmental editing, copy editing, proofreading, and more.
More so, whether you need help with a book or article or just need someone to capture your ideas and put them into words, our ghost writing services are there to help you. We have extensive experience in a variety of genres and styles, so we can tailor our services to fit your needs. Our team is passionate about helping people tell their stories, and we're excited to help you share yours with the world.
Not to mention, Book Writing Cube is also excited to offer its professional book publishing services to authors everywhere. We provide a comprehensive suite of services that includes editorial support, design, production, and marketing. Our goal is to help authors bring their vision to life and reach readers around the world. We are committed to providing our authors the highest quality service and support.
Whether you're looking to write a novel, a memoir, your life story, a cookbook, or anything in between, our team of professional writers can help you with this job too. We can help turn your dream into reality. Our book writing services include everything from editing and proofreading to cover design and layout. We'll work with you every step of the way to ensure that you're happy with your finished product. We offer competitive rates and a quick turnaround, so you can get started on your next project right away.
Book Writing Cube is a full-service book writing company that offers a wide range of services to help you get your book written, edited, and published. We work with authors at all stages of the writing process, from those who have just an idea for a book to those who have finished drafts but need help getting them ready for publication. Whether you need help getting started or fleshing out your ideas, we're here to help.
Contact us and take your writing game to the next level. Book Writing Cube is all ears to your concerns and needs.
About Book Writing Cube
Our company offers a wide range of writing and publishing services to help businesses and individuals reach their writing goals. We have a team of experienced professionals who can provide high-quality writing, editing, and publishing services. We offer affordable rates and a 100% satisfaction guarantee on all our services. Contact us today to learn more about how we can help you reach your writing goals.
Media Contact
Company Name: Book Writing Cube
Contact Person: Media Relations
Email: Send Email
Phone: (302) 883-8877
Country: United States
Website: https://www.bookwritingcube.com/