"Beyond Abuse: An Empowered Journey of Soul, Science & Self-Help" by Martha DuSage provides a roadmap for people who need to heal from past hurts and move away from the limiting feelings and beliefs they have been holding onto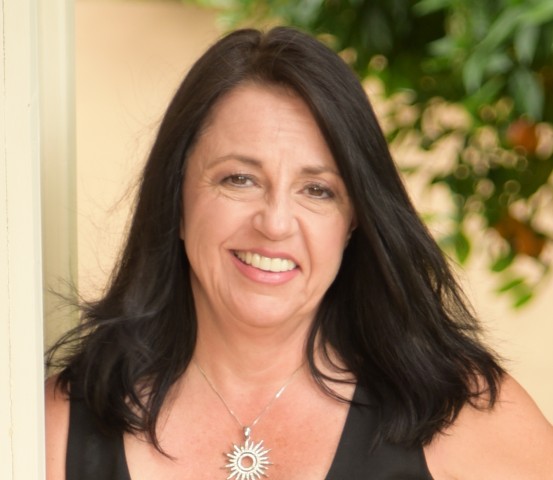 Ill-treatment, molestation, exploitation, and other traumatic experiences adversely affect people, leaving them in a constant state of fear and anxiety. The aftermath of these experiences can manifest itself in many ways, including physical pain or illness, mental health issues like depression or post-traumatic stress disorder (PTSD), substance abuse problems, relationship problems, and more. Survivors of these experiences carry a cynical view of life, having lost touch with the joy and peace that life can bring. To help these individuals get a hold of their lives and completely heal from their experiences, Martha DuSage has published her new book titled "Beyond Abuse: An Empowered Journey of Soul, Science & Self-Help."
The book presents a treasure map to help readers overcome hurts, become more aware of themselves, find peace, and heal completely from harmful experiences. Martha DuSage has been through similar experiences, walked the path to total healing, and encourages readers to undertake the journey of self-healing that entails transforming being pissed-off, numb, in denial, or hypersensitive into feeling peace and passion. Beyond Abuse is based on author Martha's personal experiences and details how she found peace from the hurts of her past while providing readers with practical steps to follow.
"It is more painful to spend an entire lifetime trying to bury the past than it is to face your fears and free yourself from the agony," said Martha DuSage. "Getting over the hurts from the past can be overwhelming. You feel you've got it one moment, and then the next moment you feel you've lost it. It is unhealthy to accept anxiety or stay mired in survival mode rather than push oneself toward transformative change. In this book, you will find clear-eyed and actionable steps toward healing, from letting go of denial to understanding and shaping one's perceptions to speaking your truth."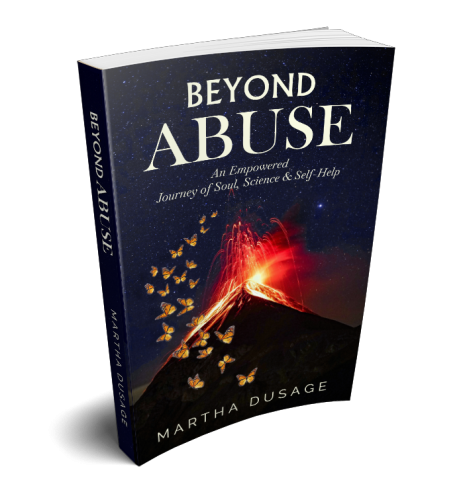 Aside from gleaning from Martha DuSage's experiences, readers can leverage the nuts-and-bolts practical approach adopted by the author as each chapter of Beyond Abuse digs deep into several aspects of the recovery journey. By combining ancient mystery school teachings, modern healing techniques, and practical advice backed by research, the author explores the complexities of healing as a barrier to peace, presenting readers with a better course of action. The book addresses issues such as whether to tell one's story to others, meditative practices, David R. Hawkins' vibrational scale of consequence, embracing spirit and energy, among other things.
The author cites over sixty songs in her book, knowing that music can provide a healing vibration and song lyrics give voice to those who have not yet found theirs. Music adds an uplifting element to a tumultuous life and helps people to find the harmony and vibration of their soul. "Beyond Abuse: An Empowered Journey of Soul, Science & Self-Help" is a must-have for anyone recovering from trauma or hurtful experiences from the past. The book is full of useful information on how to heal and become whole again.
To get the book in Kindle, Audiobook, and Paperback formats on Amazon, please visit https://www.amazon.com/Beyond-Abuse-Empowered-Journey-Self-Help-ebook/dp/B0B4SMRTRW.
About Martha DuSage
Martha DuSage is an author, mentor, and energetic facilitator specializing in helping survivors of abuse transform and transcend beyond those experiences, empowering them to live a life on their terms. She guides others to be confident and pursue happiness. With over 30 years of discovery, study, practice, and combined methodologies, Martha shares her treasure map to healing from abuse and helps others find the keys to joy in their adventure.
For more information, log on to www.amazon.com/Martha-DuSage/e/B00LACILXK or email martha@marthadusage.com.
Media Contact
Company Name: Know Time Communications
Contact Person: Martha DuSage
Email: Send Email
Phone: 480-209-3304
Country: United States
Website: https://marthadusage.com/