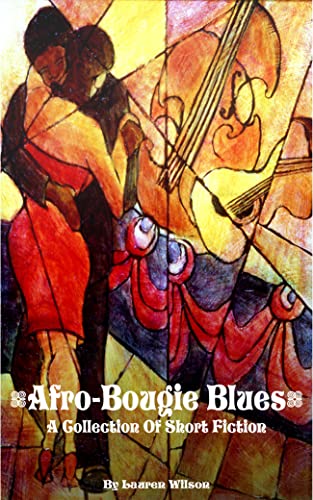 Lauren Wilson, first-time author, announces the release of her new book, "Afro-Bougie Blues: A Collection of Short Fiction." Afro-Bougie Blues is a collection of twelve short stories of ordinary black women and men meeting life challenges. Each story portrays a unique scenario, with the primary character encountering a challenge like no other. This book allows the readers to see life from a different point of view.
Afro-Bougie Blues is written from the perspective of an African American feminist baby boomer who, while growing up, experienced life in the middle-class suburbs of Washington, DC. These twelve stories are an extension of her experiences and observations over the span of the past 15 years. The stories consist of various themes such as family, obesity, parenting, death, and abortion.
The book is available on Kindle along with the Hardcover format consisting of 102 pages written in the English language.
Lauren Wilson has been writing poetry and prose off and on for over 40 years. She began to pursue this passion in order to commemorate a cousin who passed away at the age of 19. She believes it is her inner voice that inspires her to write everything from her heart. This will be the first book she brings to the public eye.
Lauren believes her book can have a positive impact on the lives of her readers and that they will be able to see things from a different angle. To learn more about the author and her book, check out her website here.
To purchase the book, please visit here.
Media Contact
Contact Person: Lauren Wilson
Email: Send Email
Country: United States
Website: https://www.amazon.com/Afro-Bougie-Blues-Collection-Short-Fiction-ebook/dp/B0B2TZD9H7/ref=sr_1_1?keywords=afro+bougie+blues&qid=1655772585&sprefix=afro+bougie%2Caps%2C587&sr=8-1