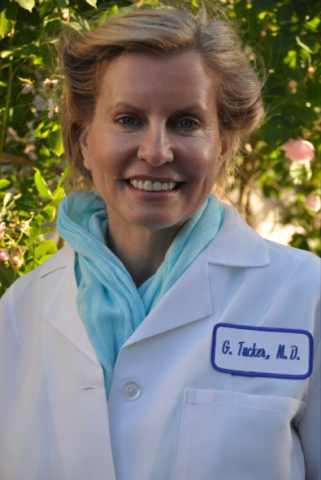 The office of Dr. Tucker PRP and Prolotherapy, a specialist in Regenerative Medicine, is pleased to announce its focus on the treatments of ligaments. The doctor who personally experienced dramatic results with PRP and Prolotherapy seeks to help all having joint issues eliminate pain and increase function using PRP and Prolotherapy.
Gloria Tucker M.D. is one of the few Physicians in the world who is knowledgeable and skilled in treating the ligaments and tendons supporting the joints. Remarkably, Dr. Tucker treats not only the joint but also all of its supporting structures, a feat that calls for exceptional skill and a firm grasp of the anatomical structure.
Dr. Tucker is a board-certified diplomate of the American Board of Sports Medicine with 13 years of experience in traditional non-surgical orthopedics. She shifted her entire focus to treating tendons, ligaments, and joints with PRP and Prolotherapy after personally experiencing dramatic results.
Dr. Tucker, who recognizes the limitations of traditional medicine, is versed in the application of proliferative medicine for the treatment of ligaments and tendons of the body. She is skilled in advanced techniques for patients who do not respond to standard care or alternative therapies.
Dr. Tucker currently teaches doctors from around the world how to treat the ligaments using PRP and Dextrose Prolotherapy. She is a founding member of the International Association of Regenerative Therapists. She is also a published author in Proliferative/Regenerative Medicine.
Her advanced techniques include PRP, Dextrose Prolotherapy, Prolozone, and Peri-Neural Injection Therapy. She actively takes courses in Osteopathy, Functional Movement Assessment Techniques, Ozone Therapy, Stem Cell Treatment, and Ultrasound Guided Regenerative Medicine. She is dedicated to accurately assessing her patients' pain and recommending the appropriate treatment.
Proliferative or Regenerative Medicine is the science of injecting platelet-rich plasma (PRP) or concentrated dextrose into a patient's joints, ligaments, and tendons.
Visit https://www.gloriatuckermd.com/ for more information.
Media Contact
Company Name: Gloria Tucker, M.D.
Contact Person: Dr. Gloria Tucker, M.D.
Email: Send Email
Phone: (415) 506-4907
Address:250 Bel Marin Keys Blvd g1
City: Novato
State: CA 94949
Country: United States
Website: https://www.gloriatuckermd.com/