International Bestselling Author, Dr. Jenaya White launches new devotional anthology: Queen Mindset: Conquering Negative Thoughts to Walk in Your God-Given Purpose.
The inspirational book is co-authored by other phenomenal writers such as: Dr. Brandi Baldwin, Sheila Fortson-Williams, Ayanna Mills Ambrose, Maria Harley, Nakeisha Simms, Susan Shields, Ahesha Catalano, Monica Peterson, Anastasia Adams, and Maya Tyler.
In Queen Mindset: Conquering Negative Thoughts to Walk in Your God-Given Purpose, readers are given a transparent view of the authors past struggles and how they overcame negative thinking and emotions to successfully walk in their purpose and destiny. This collection of inspirational stories is full of hope and practical advice about how to get through any situation, no matter how big or small, with dignity and strength. They'll help you weather life's storms by giving you strategies for staying mentally strong so that when things get tough, you can keep moving forward instead of getting stuck in place.
Speaking about the book, Dr. Jenaya said: "The problem is that our society has placed unrealistic pressure and expectations on women to change themselves to fit into the ever-evolving beauty and social standards. In most cases, these standards are so high that they are almost unattainable. Mental health issues and other problems can result from this".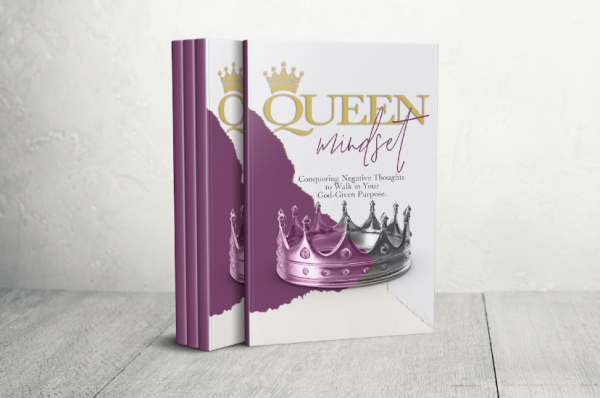 In Queen Mindset, the authors provide readers with strategies and resources they used to overcome life's most complex challenges: losing loved ones, dealing with depression, fighting sickness, experiencing financial hardships, and more. The authors openly share their stories of overcoming adversities, in hopes of encouraging readers that they aren't alone in their struggles.
The visionary author, Dr. Jenaya White, is an #1 International best-selling author, award winning social entrepreneur, and motivational speaker with a passion for helping girls and young women become the best versions of themselves. She has activated her purpose by leading the movement of Confident Queen Collective. Confident Queen Collective is a non-profit organization with a mission to empower girls of color and encourage self-acceptance by promoting social, emotional & intellectual well-being.
To get a copy of her latest anthology, check out Dr. Jenaya White's amazon page.
Media Contact
Company Name: Confident Queen Collective, Inc
Contact Person: Dr. Jenaya White
Email: Send Email
Country: United States
Website: https://www.confidentqueen.org/