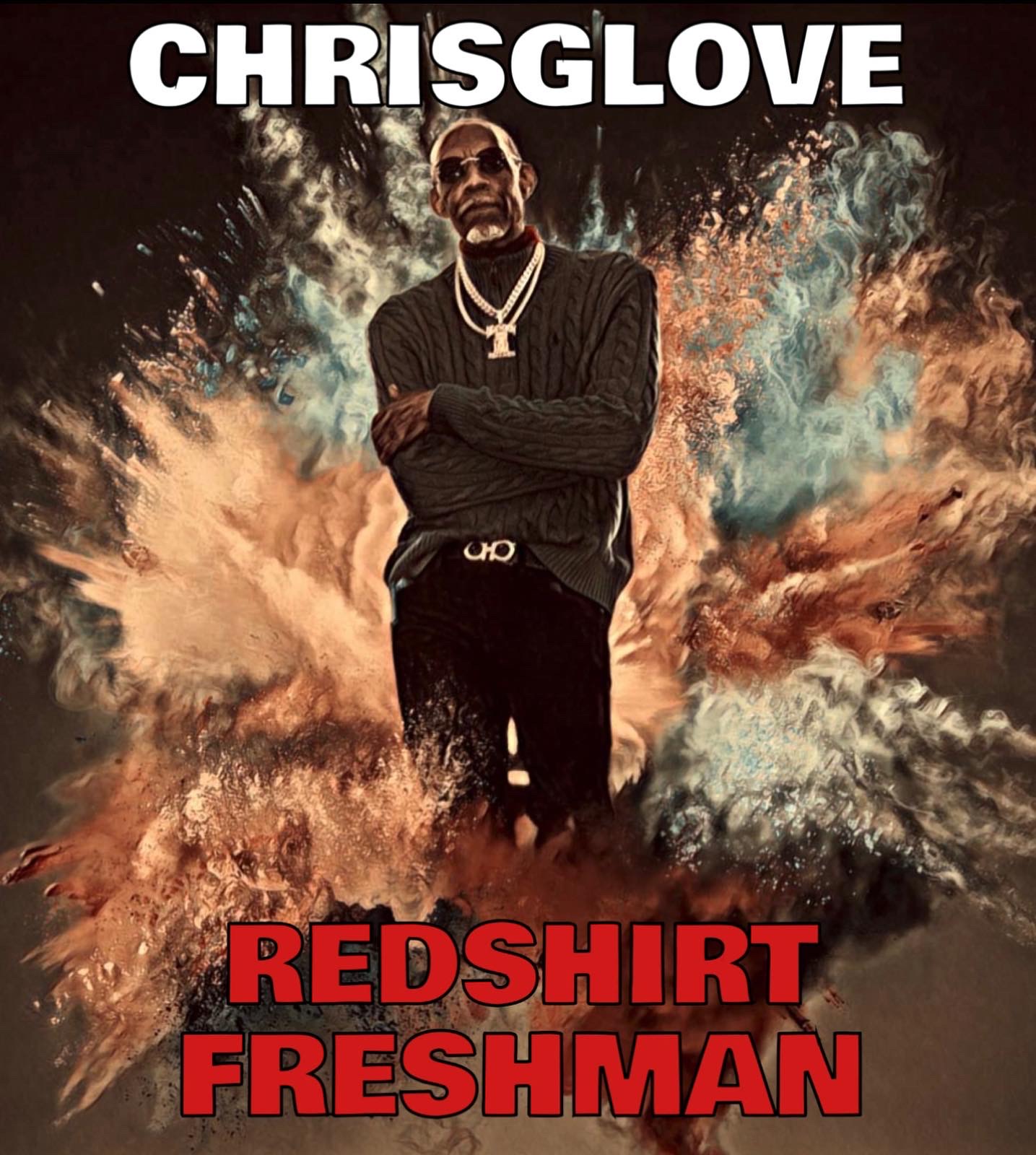 Los Angeles, CA – September 6, 2022 – For years, Chris "The Glove" Taylor has been an integral part of L.A's rap industry, producing and mixing music for some of the world's best known rap and rhythm and blues artists including Ice T, Dr. Dre, Snoop Dogg, Nas, LLCoolJ, and Xzibit. Thirty years after his initial foray into music, with platinum records and hundreds of credits to his name, Chris The Glove has embarked on a new adventure. Redshirt Freshman is the album Chris "The Glove" always wanted to make. The passion project allowed him to take all of his experience and the technical talent that has brought fame and fortune to rappers across the US, and create his own inspiring music.
Redshirt Freshman is a 14-track album that was released on August 22, 2022 to critical acclaim. The title track, Cahuenga Boulevard, is a retrospective look at the artists career covering his time with the legendary Death Row Records and his collaboration with big time artists including Dr. Dre. The song's sleek accompanying music video is shot at locations around L.A.'s famed westside where the artist began his career.
ChrisGlove began his journey into music as a scratch DJ in the L.A. area in 1984 at Club Radio. The club also featured a young Ice T as the emcee and was the backdrop for the hip hop film, Breakin', as well as Chaka Kahn's "I Feel For You" music video.
"After working with the greatest rappers and the greatest producer, Dr. Dre, I went into music for film and TV. After placing music on all the major TV networks, I felt the need to release my own music. Redshirt Freshman is just me having a great time in the studio, and because I'm a Web 3.0 and blockchain advocate, Redshirt Freshman can be purchased with either Ethereum or Bitcoin at Christheglove.eth. This is not an NFT release but a way to use your digital assets. I believe the crypto community is where music creators will finally find true financial freedom and respect for their art. We give workshops and showcases to educate our community on digital assets and art with DAOs, NFTs, as well as crypto currency. Shout out to Kmackondabeat for the slaps, C. Major for the SweētZ, and Tony Hasbun for The Company."To stream Cahuenga Boulevard,visit YouTube or Apple Music.
For more information about Chris "The Glove" Taylor, his latest releases, upcoming concerts, or to purchase Redshirt Freshman, please visit https://christheglove.com.
To connect with Chris "The Glove" Taylor on social media, follow @chrisglove.eth on Instagram and @christheglove.eth on Twitter.
Media Contact
Company Name: Chris "The Glove" Taylor
Email: Send Email
Country: United States
Website: https://christheglove.com