Nadiya Williams will discuss women's health with Soulfully Blonde host Carol Starr Taylor at 2 p.m. on Tuesday, Sept. 13 on SoulfullyBlonde.com on the Contact Radio Network, a pioneer in conscious radio.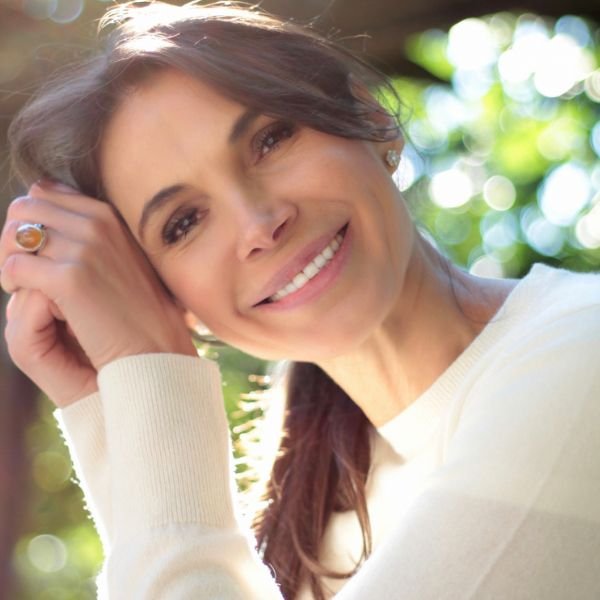 "
Feminine Revival
is a place for women's rediscovery of the sensual self, it is a sincere and safe community created for women by women," said creator Nadiya Williams.
"Our company grew out of a regenerative process via our team and my personal experiences. Feminine Revival has already become a path to the reawakening of personal energy for thousands of women," she said.
CEO and Founder of Feminine Revival Nadiya Williams grew up in Ukraine, left for Paris at a young age, and worked as a fashion model for 20 years before settling in New York City.
Her journey toward becoming a healer began in 2017 when she became a certified Intimate Fitness instructor to learn how women can better control their pelvic floor muscles. Two years later, working with renowned psychologist Jenny Martin, Nadiya deepened her studies and earned additional certifications in female health issues.
Over the years, Nadiya sought a better understanding of holistic approaches to health. With a particular focus on nutrition and the mind-body connection, she began to learn how abusive patterns of thought and habits of eating lead to inflammation, especially in and near the pelvic floor. That inflammation causes scar tissue and calcification that block our digestive systems and our sensual well-being.
"With healthful nutrition and exercise habits, women can begin to reverse that damage, eliminate pelvic floor inflammation, and experience the complete joy of their bodies," she said.
Pulling all her learning together into a unique practice, Nadiya created Feminine Revival — a place for women's rediscovery of the sensual self. She feels so lucky to put her knowledge and years of practice to work for so many women — of all ages, from all walks of life — and to help them heal.
"The Intimate Fitness program was developed to help women at all stages of life to become happier, healthier, for the rest of your life," said Nadiya.
"Intimate Fitness provides a training program for building the pelvic floor muscles. Every woman has her reasons for doing the program. The courses increase your awareness of your pelvic floor. They show you how to take control of your inner feminine energy and project it outward."
About Soulfully Blonde
Soulfully Blonde is a live call-in show that airs at 2 p.m. EDT every Tuesday at SoulfullyBlonde.com and is part of the Contact Radio Network, a pioneer in conscious radio. Each week, Carol Starr Taylor shares motivating messages and meaningful conversations with Glowgetters, Trailblazers, Soulpreneurs, Authors, Mentors, and Coaches as they share powerful wisdom, inspiring lessons, and dynamic journeys that will ignite your soul to shine its brightest.
Soulfully Blonde is sponsored by Star House Publishing and Scoops Supplements.
About Carol Starr Taylor
Carol Starr Taylor is the founder and publisher of Star House Publishing Inc., radio host and podcaster with Soulfully Blonde, an International bestselling author, certified life coach, writing coach, inspirational speaker, NLP master practitioner, Timeline Therapy practitioner, hypnotherapist, Law of Attraction coach practitioner, and the founder of The SiSTARhood, Soulpreneur Lead From The Heart, The High Vibe Society and Glowgetterstar-Mind, Body, Soul, Beauty.
Carol has coached and published hundreds of people globally including solo authors and compilation books. She has had 17 books launched, including 11 compilation books, all ranking Bestseller plus on Amazon.
Some books have been ranked in the International Bestseller category and the No. 1 International Bestseller category. She has multiple books coming out in 2022 and 2023.
Carol has created a unique program called "Unleash Your Inner Author." Using multi-disciplinary techniques and different modalities with each individual, she helps people not only become published authors but also tell their stories in a powerful and transformational way.
Carol has been recognized many times over the years for her contribution. Notably, she is a two-time recipient of the Brilliant Minded Women Award and is recognized as one of the "Top 100 Women in Canada."
This honor is recognized by the Prime Minister of Canada. Carol received her Honors Bachelor of Arts degree, with a specialty in mass communications, and has been a soulpreneur for more than 40 years.
She has had numerous appearances on radio, TV, podcasts, stages, summits, and in articles, including a feature in Thrive Global.
At Star House Publishing Inc. and Soulfully Blonde, she is actively building, leading, supporting, and empowering others.
Media Contact
Company Name: Feminine Revival
Contact Person: Mira Ignatiuk
Email: Send Email
Phone: +1(607)224-3938
Country: United States
Website: https://femininerevival.com/