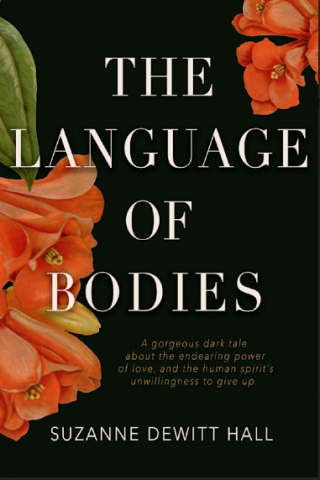 October 03, 2022 – In this era of social turmoil, novels have the power to inform as they entertain, breaking down barriers to compassion and communication. The Language of Bodies is a page-turner which does just that. The love story at the center of the tale moves readers and helps them realize the essential humanity of transgender people, and the very real danger prejudice presents. The Language of Bodies is one example of Woodhall Press's efforts to support positive social change, through literature.
The novel is a great read for October, featuring a vintage wax museum, a haunted hotel, and a mystical shrine, all as the setting for the main character's journey for revenge after the murder of her wife, a transgender woman of color.
BOOK DESCRIPTION
Maddie Wells' life spirals out of control after the murder of her wife Char, a transgender woman of color. Hunger for vengeance drives Maddie to take a job at a wax museum near the murderer's hometown, where she studies revenge and plots how to strike back. Befriending the murderer's wife is the first stage in Maddie's plan to make him pay.
The Language of Bodies probes the seduction of vengeance using vivid, sensual imagery to explore how love transcends the particulars of body parts, and how revenge blurs the line between victim and perpetrator, hero and villain. It's a gorgeous, dark tale about the enduring power of love, and the human spirit's unwillingness to give up.
Early Reviews
In Suzanne DeWitt Hall's The Language of Bodies, a grisly murder sets in motion a grieving wife's plan for retribution. What follows is a struggle for dominance between vengeance and virtue. The novel is a film noir between covers — dark, tense, and sensual. And hats off to DeWitt Hall for shining a light on the potential dangers faced daily by transgender individuals. – Wally Lamb, author of six New York Times bestsellers and two Oprah Book Club selections, including I Know This Much is True
Dark and glowing as a ruby, DeWitt Hall's debut is a page-turning exploration about what any of us might do for love, including succumbing to the dangerous allure of revenge. – Caroline Leavitt, New York Times bestselling author of With or Without You
Digital ARCs available through Edelweiss+: https://www.edelweiss.plus/?sku=195490746X&g=4400
Media Contact
Company Name: Woodhall Press
Contact Person: Suzanne DeWitt Hall
Email: Send Email
Country: United States
Website: https://www.sdewitthall.com/