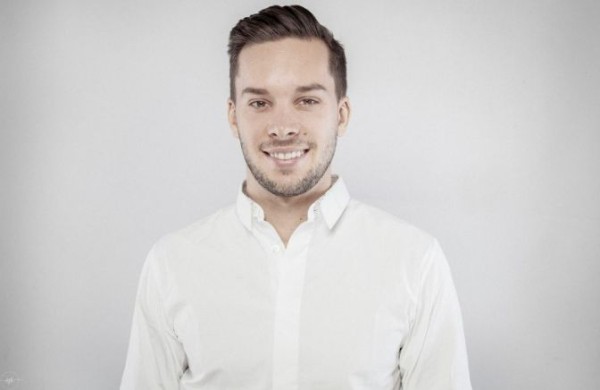 It's a never-ending game of catch-up with the dynamic worldwide web. The first version, Web1, introduced emails and static websites made of HTML codes. After that came Web 2.0, with its interactive features such as animations, sounds, videos, social media widgets, and more than just coding knowledge to make them work properly. However, the increased accessibility Web2 offers comes with drawbacks in the form of intrusive algorithms. It doesn't matter if it's through your emails or web browsing history. The information can be accessed and used against you.
Now, the decentralized Web3 is here with its endless possibilities in content creation, transparency, and interactions with customers. But how do businesses leverage the new developments to increase their market share? That's where web entrepreneur Antony May, comes in. The 27-year-old hails from France and is the Founder and CEO of MyMay, a 360° web agency.
The digital revolution has empowered consumers and made them more informed than ever before. Antony emphasizes that businesses need to be mindful of not only their digital presence but also customer relations in this interconnected digital ecosystem. The MyMay team leverages its knowledge and experience to extend an offer of various forms of collaboration that helps businesses navigate these changing times. The MyMay comprehensive offering covers every aspect of the project from design to implementation in their digital development. 0xspirou's strategy involves using cutting-edge marketing and branding strategies that are up-to-date with current trends as well as keeping abreast of any changes that might happen in the future so your company will be one step ahead of the competition.
Each organization has unique needs, so the first thing Antony and his team does is help companies find the best digital solution to their challenges. "We believe that the human dimension is essential to start any successful project, and that this is where splendid emotional relationships between the company and people are born," the team shares on its website. The team will first brainstorm about your needs to find the best ideas and then proceed to the strategizing phase. Once they assess the client's needs, they integrate intuition and strategy with the research methodology they also apply to traditional media. The strategic master plans and business concept strategy include social and digital media marketing, website design and branding, graphic design, and growth hacking in the Web3 era.
As a digital native who has been working in this space since he was 14, Antony believes in being proactive. With new tech developments debuting every day, he's committed to continuous learning and development to ensure he stays on top of emerging trends. To do that, 0xspirou is always innovating and implementing new ideas and projects to see which works best. Currently, he is working on new Web3 projects with a mission to help more customers adopt Web3. His mission is to bridge consumers' needs and provide a bridge between Web2 and Web3, helping more companies seeking a new way to take advantage of the growing demand for decentralization and remain competitive in the marketplace.
Media Contact
Company Name: MYMay
Contact Person: Antony May
Email: Send Email
Phone: +33 6 87254881
Country: France
Website: https://www.mymay.fr/