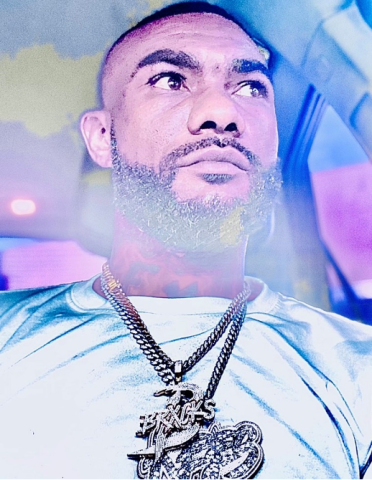 The upcoming artist Bobby Brxcks announces the arrival of his debut Album, "Purple Unicorn," and his audience seems to be overly excited about it. From Houston producer Bobby Brxcks leaves his peers speechless after unexpectedly releasing his debut Ep "Purple Unicorn".
Brxcks has been a music producer for the past 5 years, showing younger artists the business musically with production and knowledge of the industry. During a "freestyle" session at the recording studio Brxcks shows his lyrical skills and realizes he might have a chance at being a rapper. So he takes a chance, record and releases his Ep without any pre-release marketing. As fellow Producer Solo Hendrix exclaimed in shock, "This is a unexplainable blessing, Brxcks is known for being a talented music producer; now lyrical artist can be added on to his long list of talents." Purple Unicorn introduces Brxcks as an "artist" in his debut song, "Brxcks Intro."
While Bobby Brxcks the rapper is extremely out-going and energetic, Bobby Brxcks "the producer" is an quiet introvert who tends to keep to himself. He is currently an independent artist and Brxcks will sign to the appropriate deal if it makes sense. People can now listen, download, and stream "Brxcks Intro," Bobby Brxck's debut single, and "Purple Unicorn," his debut album!
Spotify of Bobby Brxcks –
https://open.spotify.com/album/6BXnD0W0gusrOl5GQUznD9?si=ZWh1-jWGS5W-TxXWI4hSLA
Instagram of Bobby Brxcks – @bobbybrxcks
https://www.instagram.com/bobbybrxcks/
Instagram of Solo Hendrix – @solomente_
https://www.instagram.com/solomente_/
Media Contact
Company Name: Bobby Brxcks
Contact Person: Robert Kees
Email: Send Email
Country: United States
Website: https://distrokid.com/hyperfollow/bobbybrxcks/purple-unicorn