January 5, 2023 – Today, HAGOROMO has unveiled their latest innovation: the Microfiber Magnetic All-Board Eraser. This amazing new tool is designed to easily and effectively clean multiple types of blackboards, with no need for extra supplies or materials.
If you're like most people, you probably dread having to clean your whiteboard. It's a tedious task that often results in streaks and smudges. Now there is an easier way to keep your board clean – the HAGOROMO Microfiber Magnetic All-Board Eraser. This innovative eraser is made of microfiber fabric that will remove all dirt, dust, and debris from your board while also protecting it from scratches. Therefore, you can erase your board quickly and easily without any mess. In addition, the magnetic design keeps it handy when not in use.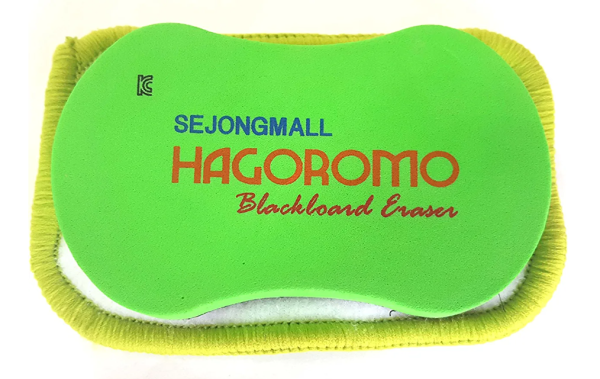 The unique feature of this eraser is its powerful embedded magnet that allows it to securely attach itself to most blackboards. The ergonomically curved shape of the eraser also provides users with an easy grip and comfortable handle. Additionally, it is made from incredibly strong and durable microfiber fabric material that can be washed for long-lasting use. To ensure it stays in place, a reliable velcro attachment keeps the eraser pad firmly attached.
This fantastic new tool provides a revolutionary way for teachers, students and other board users around the world to quickly erase chalkboard smudges without leaving behind any mess or residue. It also eliminates the need to replace regular erasers as often, making it both time and cost efficient.
By creating a versatile product that can be used on various types of blackboards, HAGOROMO is helping make classrooms across the globe more functional and organized spaces for learning. Their goal is to provide users with an easier and more efficient way to keep their boards clean while saving time on cleaning and upkeep costs. With their Microfiber Magnetic All-Board Eraser, they are taking major strides in achieving that goal.
Keep your board clean and protected with the HAGOROMO Microfiber Magnetic All-Board Eraser.
So why wait? Get yourself a HAGOROMO Microfiber Magnetic All-Board Eraser today!
For more information or to order the HAGOROMO Microfiber Magnetic All-Board Eraser, visit the Amazon product page.
Media Contact
Company Name: HAGOROMO
Contact Person: Hyung Suk Kim
Email: Send Email
Phone: +82 70-4038 9303
Country: South Korea
Website: www.amazon.com/HAGOROMO-Microfiber-Magnetic-All-Board-Eraser/dp/B074NVDB32