Men and women have different face shapes, sizes and features, and different styles for the eyewear styles they need, which means their eyeglasses should be customized to fit their needs. In this article, Zeelool Optical will guide you through the differences in men's and women's eyeglasses, including frame shapes, frame sizes and shapes, colors and materials, lens selection, sunglasses choices, and more, to help you choose the eyeglasses that are most suitable for you.
Differences in Frame Appearance
The outline of men's glasses tends to be more formal and standard. The glasses often have more edges, a more square shape, and thicker frames, which are more compact and fit the face very well. The design of women frame glasses usually pays more attention to feminine aesthetics. The frames will be more fashionable, with more frame colors and various fashion elements such as multicolor, gems, beads, diamonds, floral, and patterns used to decorate the frames, making them look unique, attractive, charming, and sexy.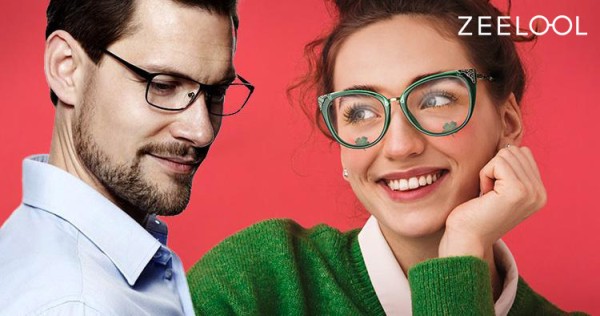 Differences in Frame Color
Men glasses frame colors mainly use basic colors such as black, gray, and brown. Men generally prefer more conservative dark frame colors like gold or black color; Women like to choose light or bright frame colors, such as crystal colors, white, light blue, bright pink, purple, or red.

Differences in Frame Shape
Men generally like simple and generous square, rectangle, and oval frames. Women like round frame glasses without edges and corners.And elegant cateye frame glasses, there are also retro tortoiseshell eyeglasses, artistic oversized frame eyeglasses, and stylish heart-shaped eyeglasses.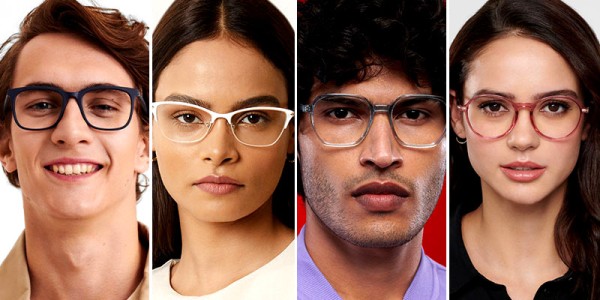 Differences in Frame Material
Men's frames are usually made of metal, plastic, TR, or durable composite materials, and the temples may have rubberized handles to increase comfort. Women's frame materials have a wider selection and are generally made of lighter materials like acetate, titanium, plastic, and laminates. These frames offer a wider choice of colors, and will also add brighter patterns, jewel materials, etc.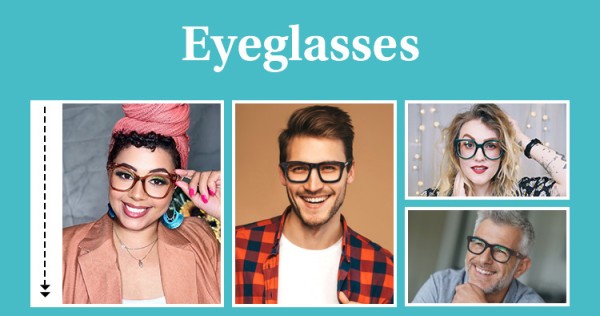 Differences in Frame Size
Men's glasses are often more wide and more angular to match male facial features and face shapes, while women's glasses are typically narrower and rounder. As a result, men's glasses often have longer nose bridges to support the top frame, and the arms of men's frames are usually longer than those of women's frames, with wider lens sizes. This is because men's faces are usually larger and more angular than women's faces, so wider glasses help balance their features.
Differences in Frame Design
Men's frame designs are simple and practical, while women's frames are more sophisticated in design, with more fashion elements such as metallic products, colorful accessories, and decorative patterns.
Differences in Selected Prescription Glasses
Men's prescription glasses are often larger and have more angular shapes, while women's prescription glasses are often smaller and have more circular shapes.
Differences in Selected Sunglasses
Men's sunglasses often have a more minimalist, classic, and timeless appearance, such as aviator sunglasses and wayfarer sunglasses. Women's sunglasses, while achieving the goal of protecting the eyes from UV damage, also have more complex designs and decorations, such as rhinestones and floral patterns, and women tend to prefer oversized frame sunglasses.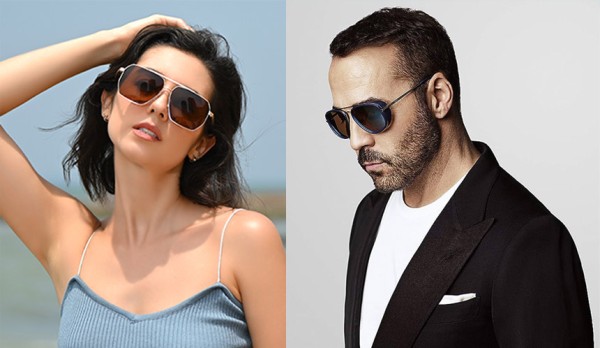 Conclusion
In summary, there are many differences between men's and women's eyeglasses, including frame appearance, frame color, frame shape, frame material, bridge width, frame size, frame design, color and material, lens selection, and sunglasses. By taking the time to consider these factors, you can choose glasses that are suitable for your needs and preferences.
Media Contact
Company Name: Zeelool Optical
Email: Send Email
Phone: +1 (302) 990-0619
Country: United States
Website: https://www.zeelool.com