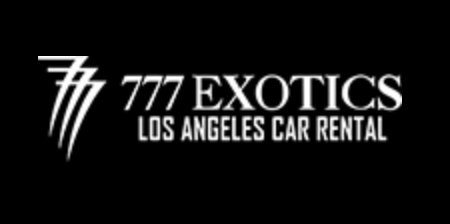 Leading luxury car rental company, 777 Exotics, announces the addition of the new BMW 740i to their fleet
Las Vegas car lovers should consider themselves lucky as the team at 777 Exotics has again doubled down on their dedication to delivering the best possible experience in the area with the recent addition of the BMW 740i to their luxury car rental fleet. The locally owned company is looking to solidify its reputation for exotic and luxury cars as the fleet of rental cars grows, helping travelers and tourists in Las Vegas to enjoy every second spent in the city.
"Renting luxury cars in Las Vegas creates a new level of access for our network of high-net-worth customers and entertainers. Oftentimes our clients will make use of an Executive luxury car in addition to renting an Exotic, so this new BMW is a perfect fit in the fleet," a 777 Exotics spokesperson said.
Las Vegas remains one of the top destinations for tourists and travelers from different parts of the world. The amazing sites and sounds of the city as well as its famous nightlife have continued to endear Las Vegas to millions of people yearly. The city has also been able to defy the recent challenges resulting from the Covid-19 pandemic, especially with the travel and tourism industry remaining vibrant for luxury car rentals despite numerous restrictions on businesses as a result of the crisis. However, 777 Exotics aims to take the experience up a notch higher, opening its doors in Las Vegas in 2021 and adding luxury cars to the fleet on a continual basis.
The new BMW 740i is fully equipped for executives and comes with all options that make transportation a joy in and around Las Vegas. The car adds to the fast-growing fleet of exotic vehicles that continue to endear the 777 Exotics brand to clients.
For further information on the exotic cars including the BMW rental in Las Vegas, visit – https://777exotics.com/las-vegas/ and YouTube.
About 777 Exotics
777 Exotics specializes in luxury and exotic car rental in Las Vegas making rental cars available from 9 AM to 5 PM for viewing and inquiries. 777 Exotics offers the option to have luxury cars delivered to hotels and dropped off for special occasions, delivering an all-inclusive experience to clients.
Media Contact
Company Name: 777 Exotics Car Rental
Contact Person: Sarah M.
Email: Send Email
Phone: 7028594777
Address:777 Exotics Las Vegas 3347 S Highland Dr Suite 304
City: Las Vegas
State: NV 89109
Country: United States
Website: https://777exotics.com/