Today we replaced the defective G11F-H11 LED headlight bulb for one TOYOTA Corolla 2014 version. We installed our G11F-H11 LED headlight on this car on December 22nd, 2018, it's almost 3 years. Actually if the LED headlight bulbs work more than 1 year, it's good quality already. The problem was that the low beam of the co-pilot is not bright.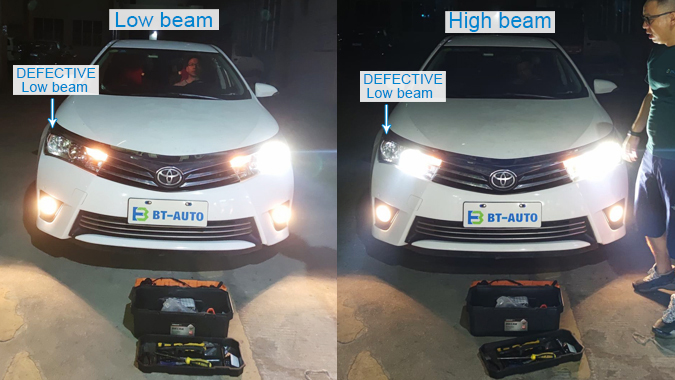 First, we needed to check what the problem was. We found that the bulb was still lighting but it's very weak, so it's probably the LED chips was defective. Then we changed a new bulb, connected it with the old driver, lighted it up, and the bulb worked well and is very bright, so we confirmed that there was problem with the bulb's chip and no problem with the driver, we only need to replace the bulb. Next, we installed the new bulb back on the headlight kit. Before installation, we first adjusted the angle of the bulb adapter in order to make sure the correct lighting pattern. The lighting pattern was bad or sometimes it's total wrong if the bulb body was not vertical(chips face 3 and 9 o'clock) inside the headlight kit, so we need to adjust the new bulb adapter's angle according to the defective's. After adjusted the correct angle, we inserted the new LED bulb inside the headlight kit.Check the following photos for reference.
After installed the new bulb successfully, we fixed the driver on the frame to avoid shaking, it may be damaged or loose connected if the drivers were not fixed well.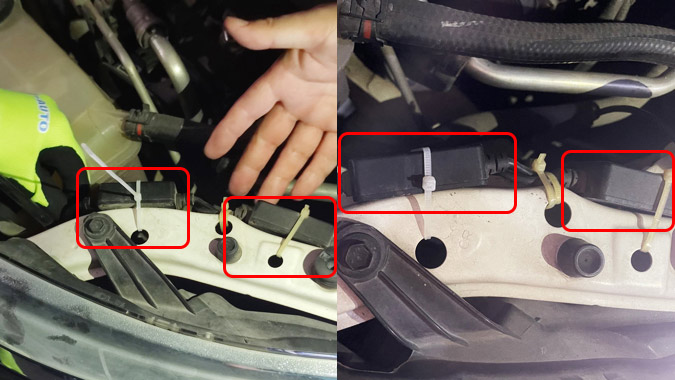 Finally, light up both the low beam and high beam to check again, looked very bright. The driver can enjoy safe and bright driving in the night again in the coming years.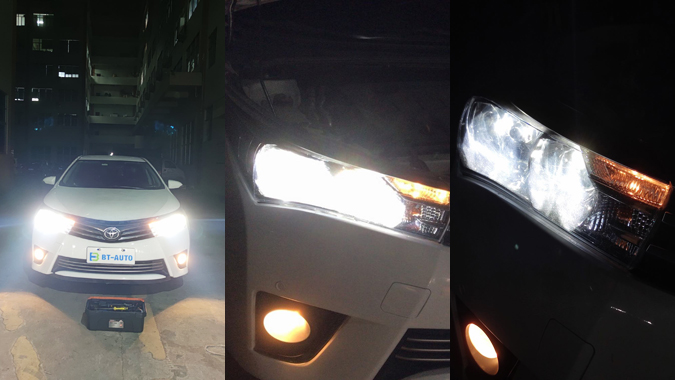 Through this replacement, we BT-AUTO salesman not only practiced the detection and real installation again, but also improved our team working ability, because during the installation process, Johnson was mainly responsible for the installation, and others are responsible for introducing, taking pictures, taking video, lighting up and assisting in the installation, and we cooperated well. Besides, through this replacement, we BT-AUTO salesman know more about the defective situation, which was very beneficial to introduce our LED headlight bulb for future communication with customers!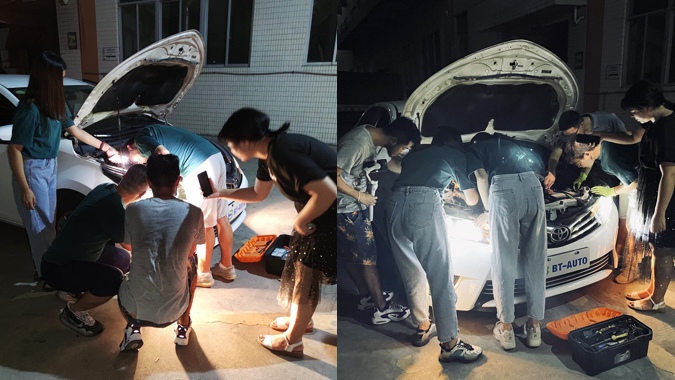 Welcome to inquiry BT-AUTO LED headlight, auto LED bulb and HID xenon product. BT-AUTO is specialized in auto LED headlight for years, we provide high class auto LED and HID products, One-Stop Service. And we warmly welcome OEM, ODM, exclusive partner from all over the world. BT-AUTO, LIGHT OF HOPE.
Media Contact
Company Name: Guangzhou Bulletek Electronics Technology Co., Ltd.
Email: Send Email
Country: China
Website: https://www.bulbtek.com/