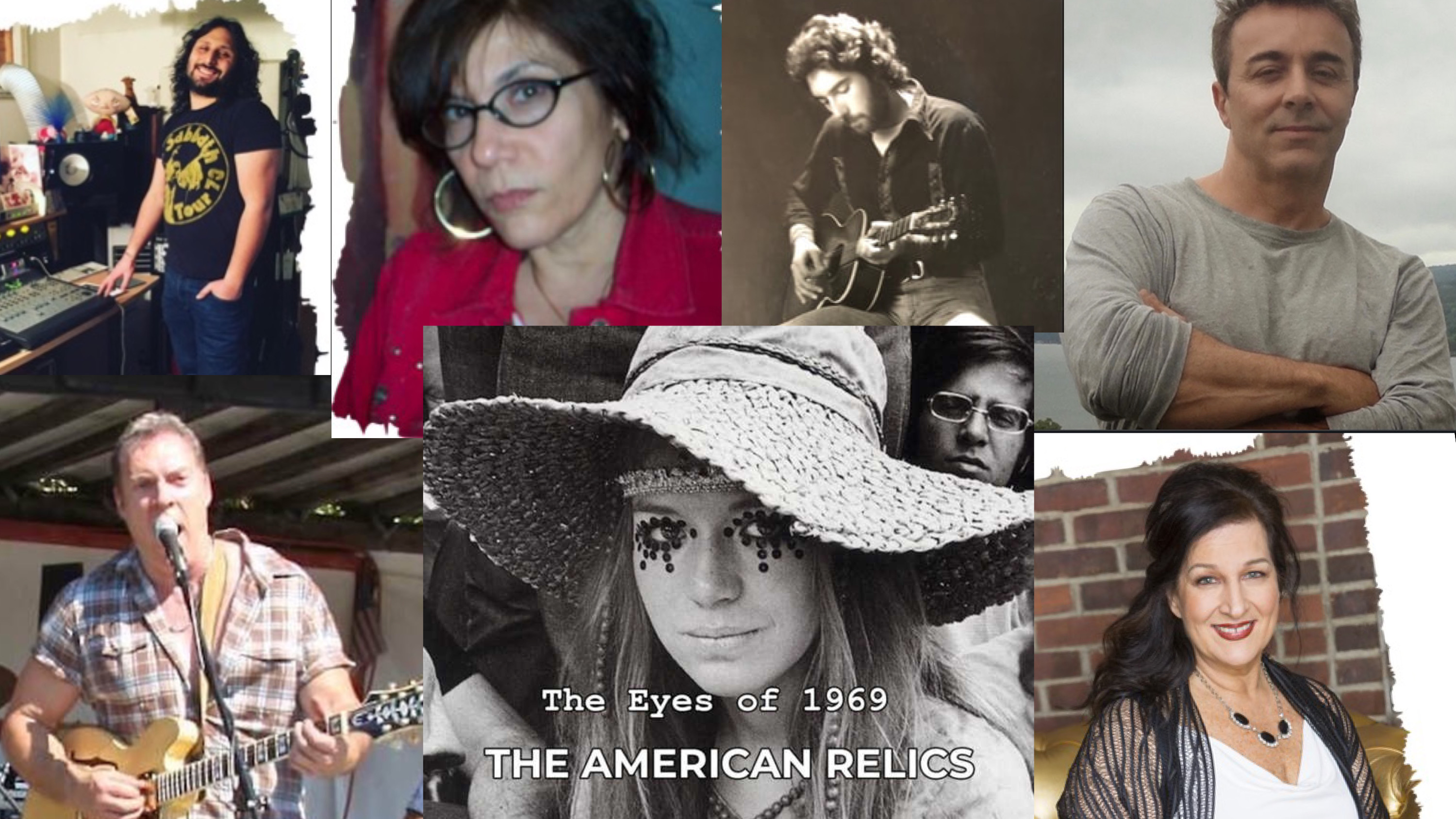 THE AMERICANA RELICS are a new band comprised of world-class musicians that have come together to share in the experience of particular related musical concepts, which are: to bring by way of original music the sounds and feel of not only wonderful music eras gone by, but new music created with the analog-sounding, melodic and production values that so many music listeners miss nowadays. The American Relics are the past, present and future of the music world.
Check out THE AMERICAN RELICS at https://www.theamericanrelics.com
THE AMERICAN RELICS are John Gitano (primary songwriter/guitars/arranger/vocalist), Adrienne Dugger (Vocalist/ 'and shimmies'), Ian Zane (bass/vocalist/guitars/songwriter), Josh Salant (recording engineer/drums), Joni Ernst (keyboards/vocalist/songwriter) and Nelson Montana (multi-instrumentalist/ vocalist/ songwriter/arranger/recording engineer).
Check out the new singles here:
"You Just Don't Know, Until You Know" – https://youtu.be/_V-ntH5Npmg
"I Need You Home" – https://youtu.be/AfAlqN315bk
"The Temperature Is Hot" – https://youtu.be/V75xtp0ggZg
Media Contact
Company Name: World Star PR
Contact Person: Jimmy Star
Email: Send Email
Phone: 631-506-6600
Country: United States
Website: https://www.facebook.com/WorldStarPR/