West Covina, CA – September 17, 2022 – Diversity Fashion World (DFW) is an iconic runway display of cultural fashion from around the world. It is a platform that values everyone's heritage and identity promotes a secure and comfortable environment where they may display the beauty and diversity of their ancestry. DFW provides upcoming artists and designers a chance to exhibit their abilities on a global stage while also working to give back to the DFW community by raising money for a worthy charitable cause.
This red-carpet event featured fashion from top international designers ACONAV, Khmer Bridal, Modest Theyab, Navam Collections, Noble Creations, Nyaarii, and The Phukaw. DFW welcomed special guests: Ali Sajjad Taj (Council Member, Artesia), Farrah Khan (Mayor of Irvine), Aman Dhaliwal (Bollywood Actor and Model), Mai Yang (Actress)), and Alix Yumi Cho (Korean Producer/Actress). In addition to the beautiful display of fashion and vendors, we heard live performances from Music Artists around the world featuring C-Tru (Philippines), Soup Pha (Cambodian), and Khanonsak Phaiboon (Thailand) as well as experience a special Indian Dance Performance by Ashi Naren. The event host for the Fashion Show was Nate Calima.
On this day, we welcomed all our guests to enjoy a beautiful afternoon filled with culture and celebrated with an award for "Influencer of the Year" which was given to highlight the efforts and the impacts they have made in communities. Award nominees include Candace Ashley. Hassaneh El-Yaboubi, Sotheara Lim, Therese Miu, Claudia Uballez, and Mr. and Mrs. Gurpreet Singh.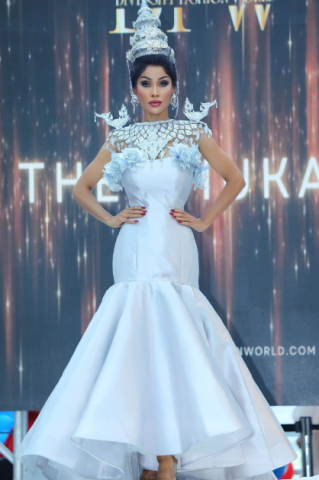 Diversity Fashion World was founded by 4 inspirational women: Daria Alasmar, Pretty Kaur D, Niza Oun-Nguyen, and Sherine Zaza. These influential women have accomplished so much for their communities have collaborated to create an impactful platform together by creating Diversity Fashion World and an Academy for models. During the DFW event, all four women were presented with a Certificate of Recognition from Council Member, Ali Sajjad Taj.
"Diversity Fashion World wants to share this amazing milestone with our community and people all across the globe. We work to unite people of all backgrounds who gather in our events and encourage them to learn about their similarities and differences to help build bridges of empathy and communication with one another. This event empowers both models and designers to honor their heritage and express the traditions of their culture in an inclusive, safe space with a platform to share with others. We are so happy that our launch on September 10th, 2022 was a huge success!"
"Diversity Fashion World wishes all our heartfelt congratulations to all the designers, models, performers, and guests for witnessing the successful launch of a global movement."
The DFW fashion show was sponsored by: Plaza West Covina, Clumas Jewelry, From the West, Lagom America, Perfume Arabia, Pretty Kaur D. Fashion & Beauty, Rooj B. Collections, Rajana Threads, Style Presenty, Advance Beauty College, Beauty by Durdi, Infinite Glow Pro Beauty Academy, Soniye Makeup & Hair, Russian Crown, BOCI, Briella Riley, CA Sikhs, Empres, Illuminate Rak, Mully Creative Co. LLC, Palak D'Zigns, Seema Arora Real Estate Group, Youniversal Energy, Vinod Krishnan, Khurram Malik, Kyle Miller, Robert Ryan, Ayman Saad, Sammy Santillano, and Chanchala Singh.
DFW invites all of you to become the part of DFW community. Find more about diversity fashion world and their upcoming events on the website.
"The World Is Your Runway. Show Off the True You."
Media Contact
Company Name: Diversity Fashion World
Contact Person: Niza Oun-Nguyen
Email: Send Email
Country: United States
Website: https://www.diversityfashionworld.com/