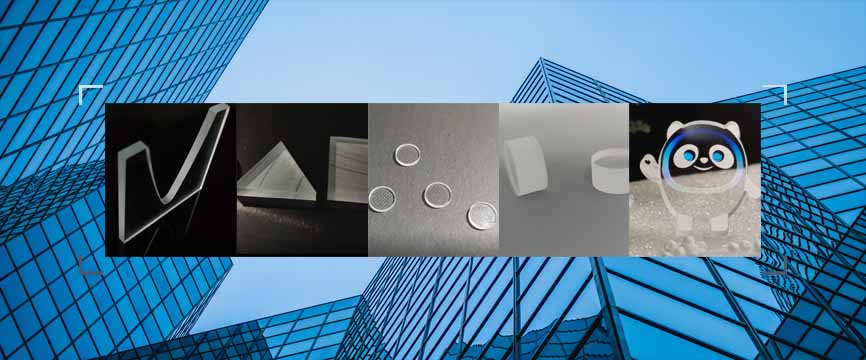 THE GLASS ERA
Glass is not only a necessity for human life, but also an important material to promote industrial development and social progress. With the rapid development of science and technology, glass applications continue to extend. Glass plays an increasingly important role in the field of communications (optical fiber), new energy (photovoltaic), life sciences (pharmaceutical glass), etc.
Combined with the development of today's glass processing technology, ultrafast lasers have unique advantages and prospects for application in glass processing. Ultrafast lasers can be used for a variety of applications in glass processing, such as cutting, marking, and drilling.
LASER CUTTING
Microprocessing by the ultrafast laser is cold processing. Its interaction with materials during microprocessing is very short with a small thermal effect, thus no recast layer being produced, which generates high processing precision and greatly reduces and eliminates many negative thermal effects occurring in traditional mechanical processing.
HuarayLaser-developed picosecond infrared laser features lower than 2% pulse stability, lower than 1% power stability, and a well-established POD function. Its unique PST technology can ensure the stability of each pulse and the uniformity between pulse points during the cutting process, thus ensuring faster cutting speed and finer processing results.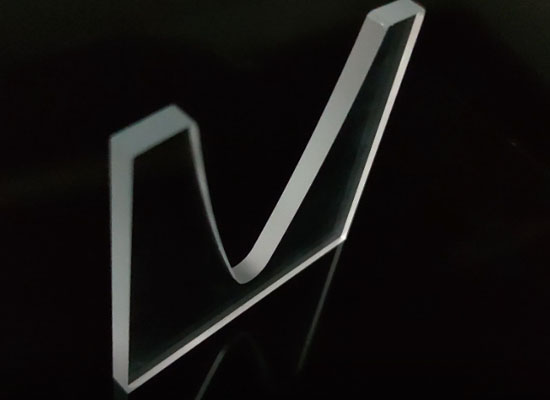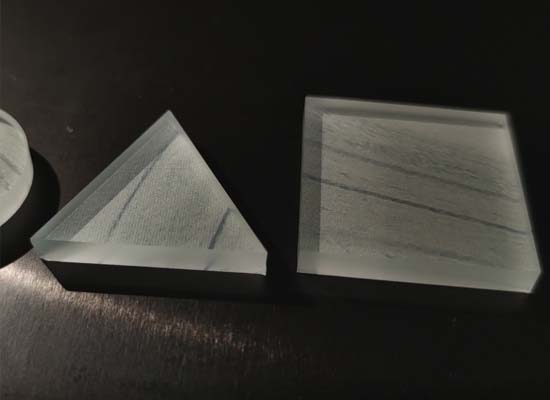 Special-shape Cutting Tawny Glass Cutting Coated Glass Cutting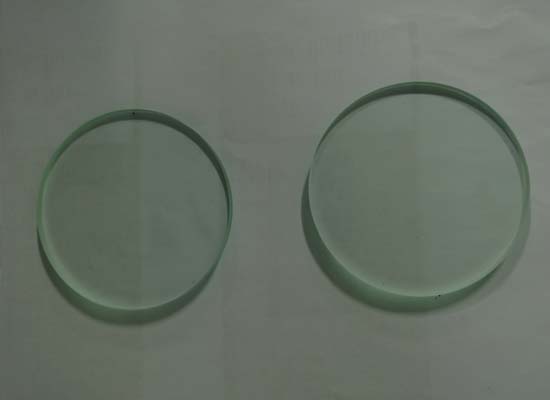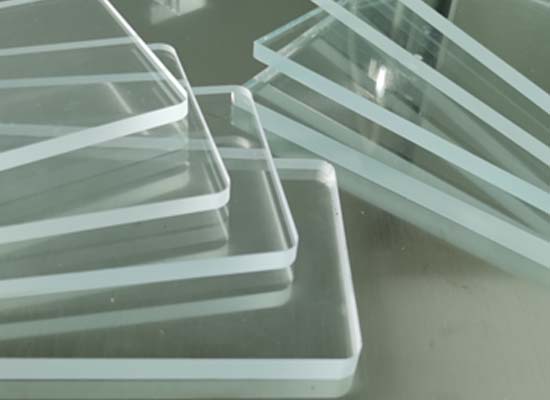 Round Cutting Cellphone Plate Cutting Different Thickness Cutting
HuarayLaser-developed picosecond PINE series infrared lasers cut glass with cutting chipping smaller than 5 μm and chipping smaller than 10 μm after cutting. The cutting edge is smooth and this series laser can cut products with fine finishes.
LASDRILLING
HuarayLaser-developed Cypress series 40W nanosecond green laser in narrow pulse-width integrates with the Galvo cutting system and can generate good drilling results.
Cypress series 40W nanosecond green laser in narrow pulse-width features fast processing speed, high precision, good stability, contactless processing, high yield, and no white and burr edges around the glass cut.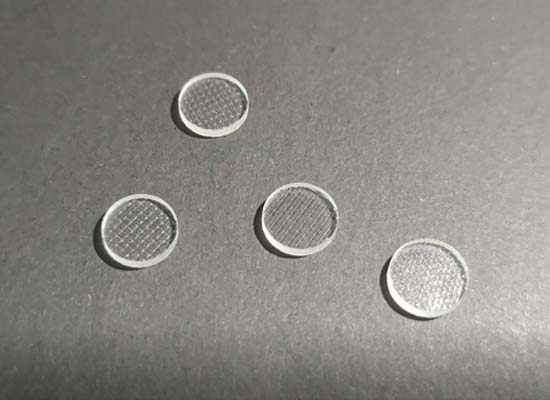 Thick Glass Drilling Coated Glass Drilling Photovoltaic Glass Drilling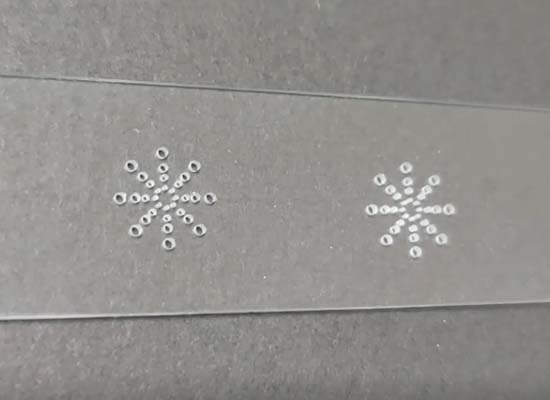 0.1mm Drilling Special-shape Drilling Thin Glass Drilling
The minimal diameter of drilling holes by this laser series is 0.1 mm, and it can process square holes, round holes, stepped holes, and other shapes according to needs. The chipping of large holes is smaller than 250 μm and the chipping of micro holes 100 μm. In addition, its yield rate can be controlled at 99.8% or more.
LASER MARKING
HuarayLaser-developed HR-Femto-IR-10-10 femtosecond laser can be applied for "cold" processing because its pulse width is smaller than 300 fs.
In the actual marking process, the main factor affecting the quality of glass marking is the stability of the laser pulse and of the laser power. Unstable pulses make it easy to cause point deficiency, leading to incomplete marking in partial areas and excessive power fluctuations result in dense cracks in the areas marked, thus damaging the structure of the glass itself.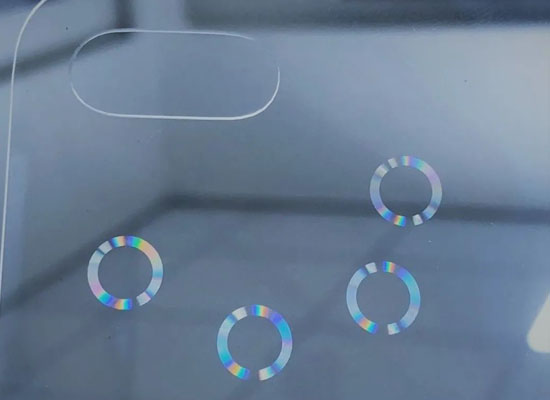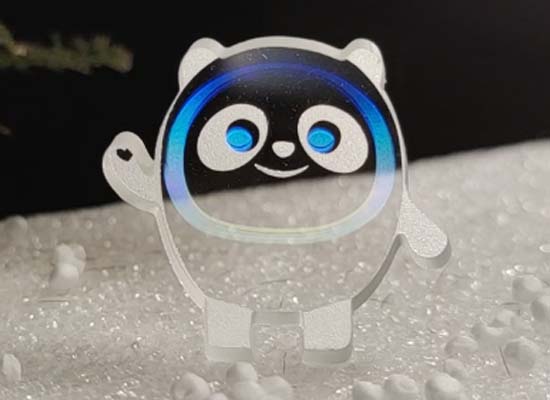 Color Marking in CD Pattern Logo Color Marking Edge Texturing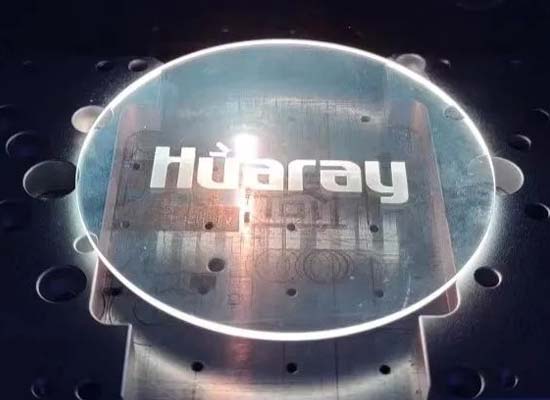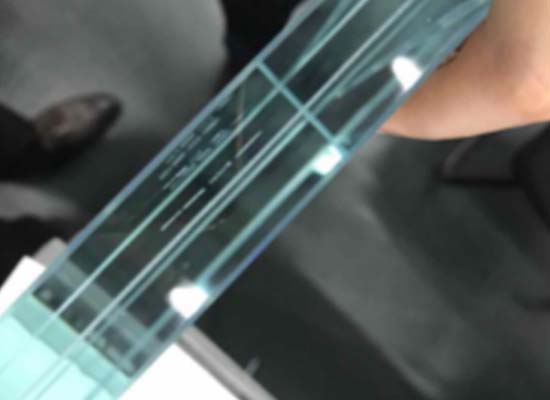 Glass Marking Code Marking Inner Glass Engraving
HuarayLaser-developed HR-Femto-IR-10-10 femtosecond laser has pulse stability of lower than 2% and power stability of lower than 1%. Color marking effect on glass in batches is guaranteed by its customized power level adjustment and real-time feedback function specially designed for the application.
Media Contact
Company Name: LASERCHINA
Contact Person: Kevin
Email: Send Email
Phone: 86-10-64426993
Address:#22 Building, #13 Mintai Road Shunyi District
City: Beijing,101300
Country: China
Website: https://www.laserchina.com/