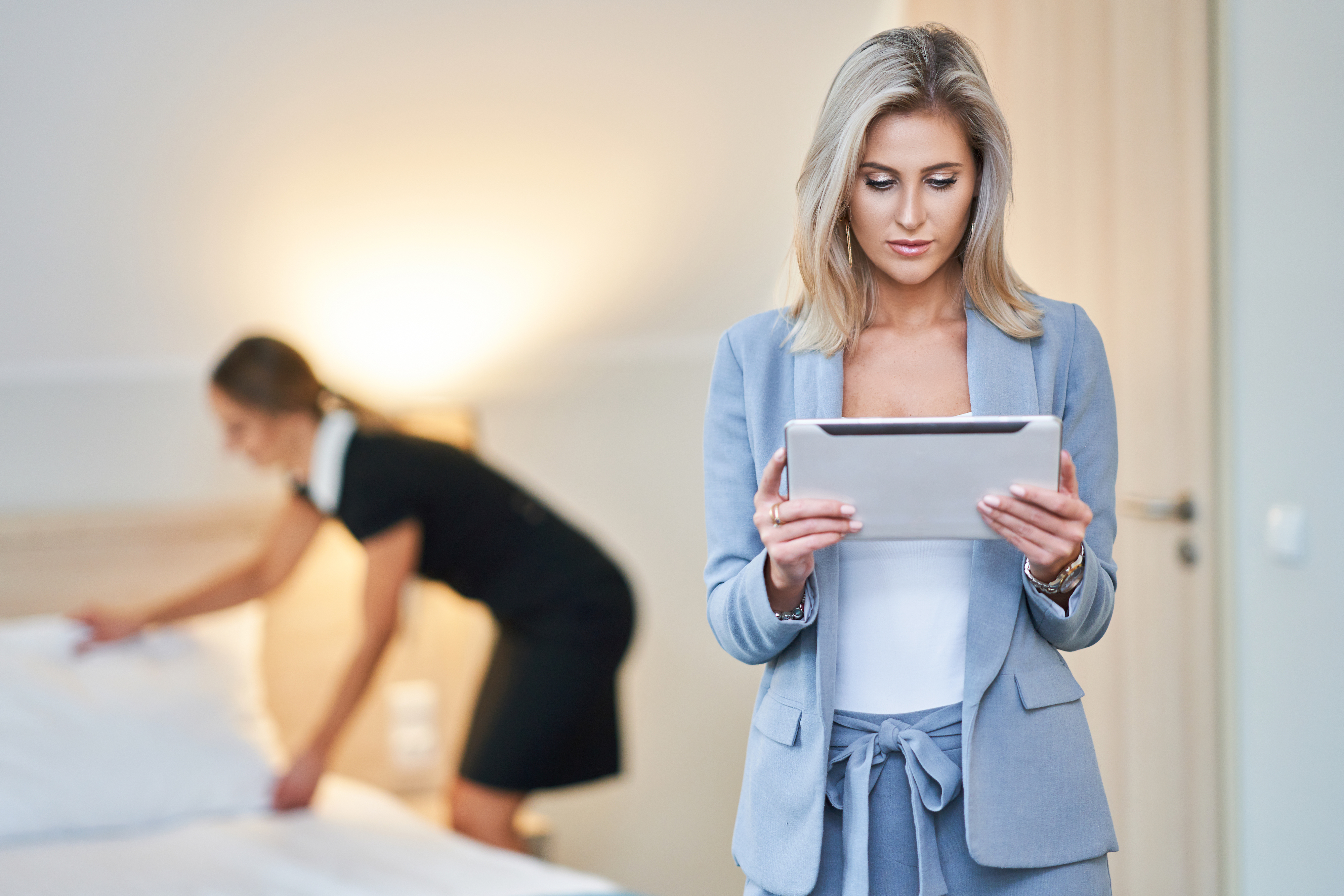 Invra, an innovative technology company, is revolutionizing the hospitality industry with its Digital Room Service. Utilizing the latest in Artificial Intelligence, their Digital Room Service helps hotels significantly increase their annual revenue and reduce costs.
Hotels are always searching for ways to increase their annual revenue, and Invra's Digital Room Service technology is the answer. By automating many of the traditional hospitality tasks, such as room cleaning, food ordering, virtual concierge, and digital check-in/check-out, Digital Room Service can increase hotels' yearly revenue by up to 40%. Hotels using Digital Room Service also can see a 50% reduction in labor costs, making it a win-win situation for both hotel owners and guests.
Rather than relying on manual processes, Digital Room Service uses advanced artificial intelligence to automate the tasks of hospitality staff. This automation allows the hotel to quickly respond to customer needs and requests. Guests can customize their stay, with features like a virtual concierge, easier booking, a digital menu, and digital check-in/check-out. All of these features are designed to make the guest experience as comfortable and stress-free as possible.
The cost savings associated with Digital Room Service also make it attractive for hotel owners. With the cost of labor rising and labor shortages becoming more common, hotels can save significant amounts of money by automating many of the traditional hospitality tasks with Digital Room Service. Additionally, hotels can optimize their operations by utilizing the data collected from Digital Room Service to identify areas of improvement and ensure that their guests are enjoying the best possible experience.
Invra Agency is helping to revolutionize the hospitality industry by providing hotels with cutting-edge technology. Digital Room Service makes it easier for hotels to increase their annual revenue, reduce labor costs, and provide their guests with a more enjoyable stay. With the help of Invra, hotels can now provide their guests with the highest quality of service, while also ensuring the most efficient operations.
Media Contact
Company Name: Invra Agency
Contact Person: Radek Fabisiak
Email: Send Email
Phone: +(43) 650-62-42-062
City: Prague
Country: Czech Republic
Website: www.invra.co