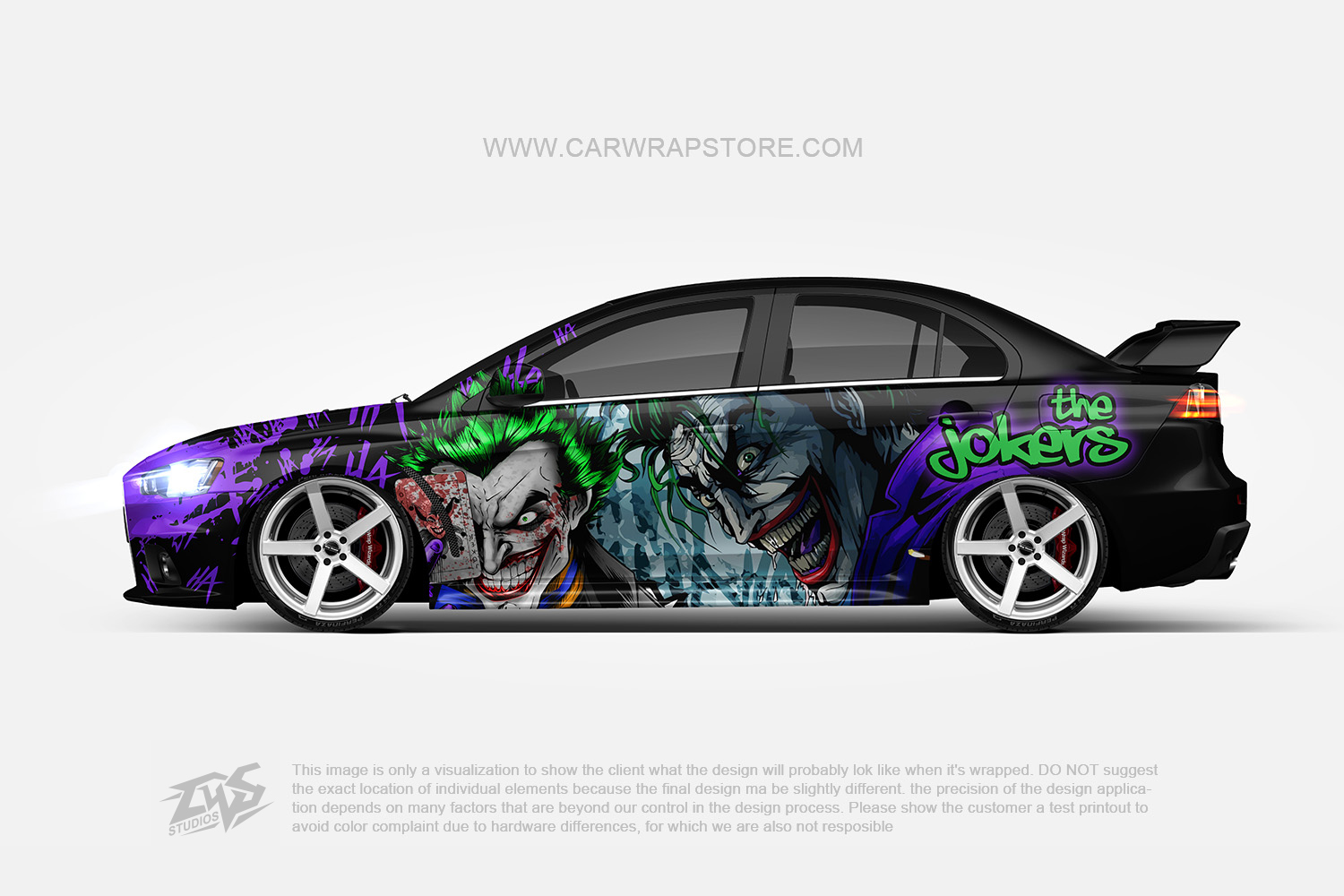 CWS Studio, a professional itasha shop, offers fast turnaround on anime car wraps. Anime wraps not just make your car look sexy but also add a fun side to driving. Drivers find it pleasurable and feel like their cars have been upgraded. They can show off their vibrant personalities and individuality to other drivers on the road.
When a car has been wrapped with a custom design, it's called an "anime wrap." CWS Studio, a custom itasha shop in China, offers such wraps to people who want to make their cars stand out. Anime wraps are customized car stickers that feature anime characters and other types of designs. People choose these designs because they like the look and feel of them. They also choose them because they want to show the world that they are anime enthusiasts, whether or not the rest of the world likes anime too.
Anime wraps, also known as itasha wraps in Japan, are car wraps that feature a favorite anime character on the car's exterior. The anime character usually covers the original vehicle brand and model, but it is still recognizable. Car anime wrap can be as simple as a small decal or sticker with a few characters or as intricate as an entire side of the car completely covered from hood to trunk with an elaborate scene from the anime. These full-body anime wraps can be very expensive and time-consuming to create, resulting in a much longer turnaround time for making the wrap than for more simple designs. Even though these full-body designs are very intricate and elaborate, they are more common in Japan than in America. CWS Studio creates high-quality full-body itasha wrap that features a beautiful design on top of the vehicle's original paint job.
"CWS Studio provides quality car itasha wrap in 3-5 working days. We promise to bring you the latest quality products with the most competitive price. You won't need to worry about the delivery time because we are professionals at delivering all over the world." According to a company representative."You will get what you want when you need it. CWS Studio provides the best professional service and cares about your needs. If there is anything worrying you, just feel free to contact us at any time!"
Anime wraps are vinyl wraps that are applied to a car, motorcycle, or any other vehicle. Itasha car wraps are also called car wraps, vehicle wraps, and decals. They can be applied to most surfaces, including windows and bumpers. Wrap designs can range from small logos and text to large images or full-color pictures. CWS Studio helps its clients design their cars with awesome anime wraps. The trend of cars has taken over the world by storm. Anime wraps for cars are custom designed and applied to cars, making them look full of character.
For more information, please visit https://www.carwrapstore.com/collections/all.
Media Contact
Company Name: CWS Studios
Contact Person: Bill Guo
Email: Send Email
Phone: +86 13922342500
Address:289V+7P7, Meilan District
City: Haikou
State: Hainan
Country: China
Website: www.carwrapstore.com