Eluozo is a Nigerian singer, songwriter, and music producer.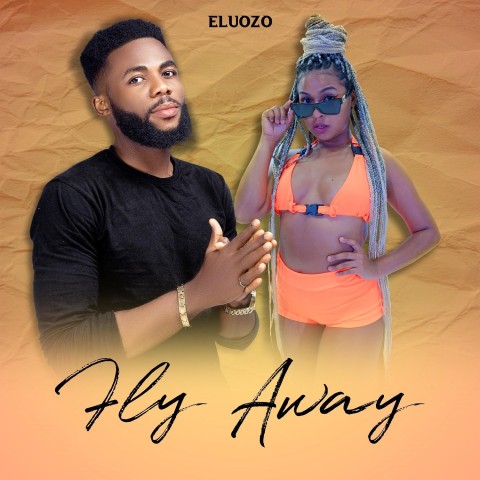 Eluozo treats his fans with another Mesmerizing Melodic R&B love soundtrack titled 'Fly Away' that quickly hypnotizes the listeners with its soulful verses.
A Nigerian singer, songwriter, and music producer who with his passion and splendid musical efforts is winning the hearts of millions is Eluozo. The artist has a commendable creative mind and with his unique taste in music, creates songs that instantly captivate the audience's attention. Driven with catchy Afro-pop rhythms and entrancing harmonies, the artist produces musical gems that the listener would love to hear on repeat. His mesmerizing and heart-warming vocals clearly express his diversity and impress the listener on a positive note.
Nigerian Artist ELUOZO has Released his New Love Tune "Fly Away" and is soaring to New Heights both in Radio Air Play and Social Media. This Charismatic Tune represents Eluozo perfectly, as it's Mainstream Crossover "R&B/Urban Pop" mixed with undertones of Afro Centric Culture "Afro Pop". Laced with his musical timbres and some intriguing Afro-pop melody, the tune portrays a mans unwavering love for his Boo. His vocals are pleasant over the cool vibes of the Kalimba and Drums, as the other instruments brighten up the track. It's another treat for music lovers by this Extraordinary artist "ELUOZO".
ELUOZO works under the label Indie Label and Production Company 3 Shots Productions to showcase his creativity to the world and is certainly doing a fantastic job to please his fans. "Fly Away" impressively highlights his charismatic artistic skills as a prolific R&B musician and offers several organic elements to tag him as a refreshing sound. The comforting layers of the sound added with the poetic verses sound deeply passionate and can now be heard fully on Spotify.
Media Contact
Company Name: 3 Shots Productions
Contact Person: Trenton J Marshall
Email: Send Email
City: Las Vegas
State: Nevada
Country: United States
Website: 3shotsp.net